Organic Rose Daily Body Therapy Cream
Retain moisture by combating dryness and boosting circulation.
When you use Sallye Ander soaps, your need for a body cream to keep your skin moisturized after bathing can become obsolete, but sometimes, in the cooler, dryer months, a little extra love for your skin is just what you desire. And we understand the deep-seated ritual of "moisturizing" post-shower or bath. Consider our Daily Body Therapy Creams a delightful bonus!

Made with pure essential oils in a moisturizing base of shea, cocoa, and cupuacu butters, and NY State Beeswax, our daily therapy body creams support your skin's health and vitality.

Cupuacu butter is considered a "super-moisturizer" and improves skin elasticity. Beeswax locks in that moisture. Rose powder and rose essential oil contain fatty acids and antioxidants that encourage tissue and cell regeneration in the skin. The anti-inflammatory properties of Patchouli ease redness and irritation and Osmanthus which contains Vitamins A and C works to soften skin and fight free radicals that cause skin to look distressed.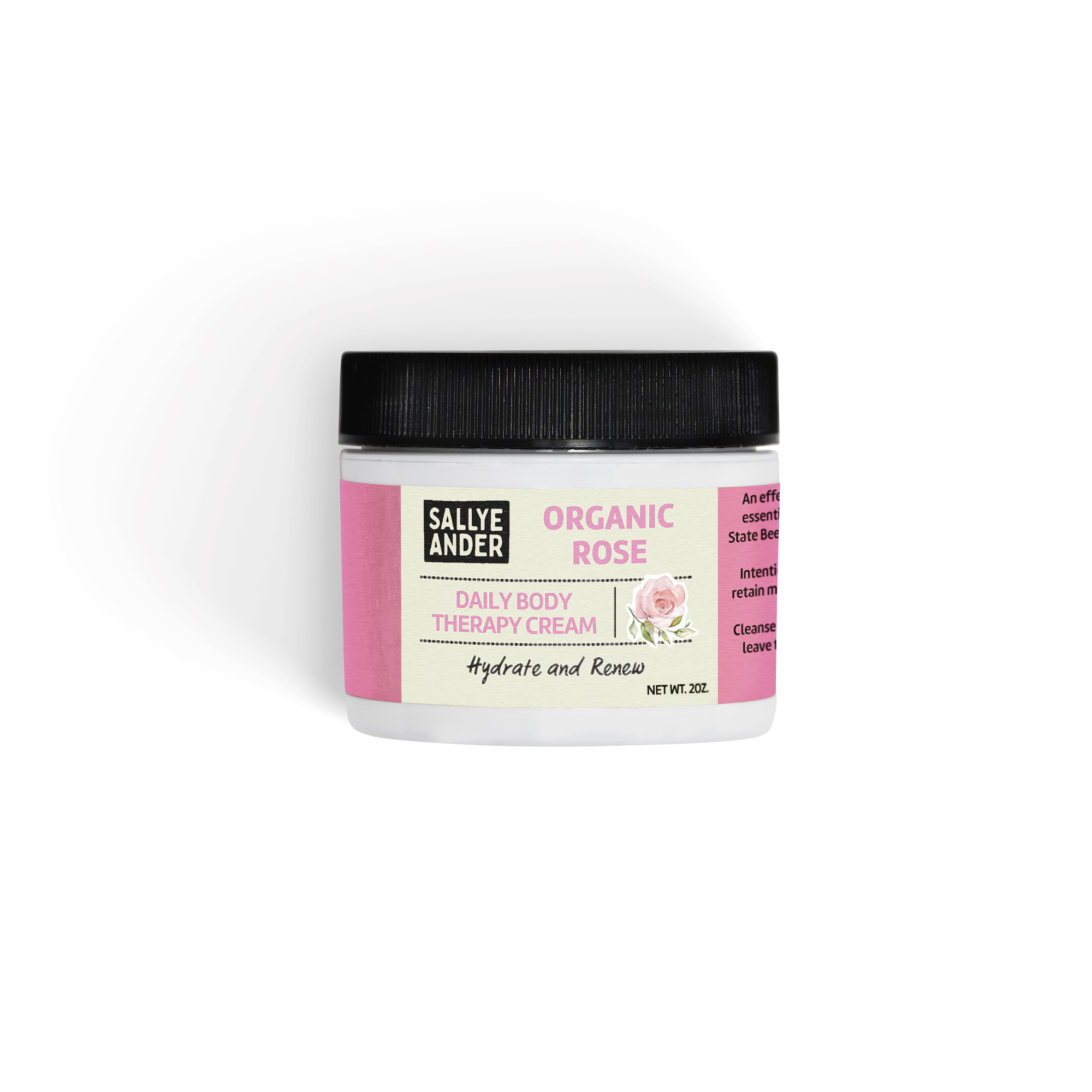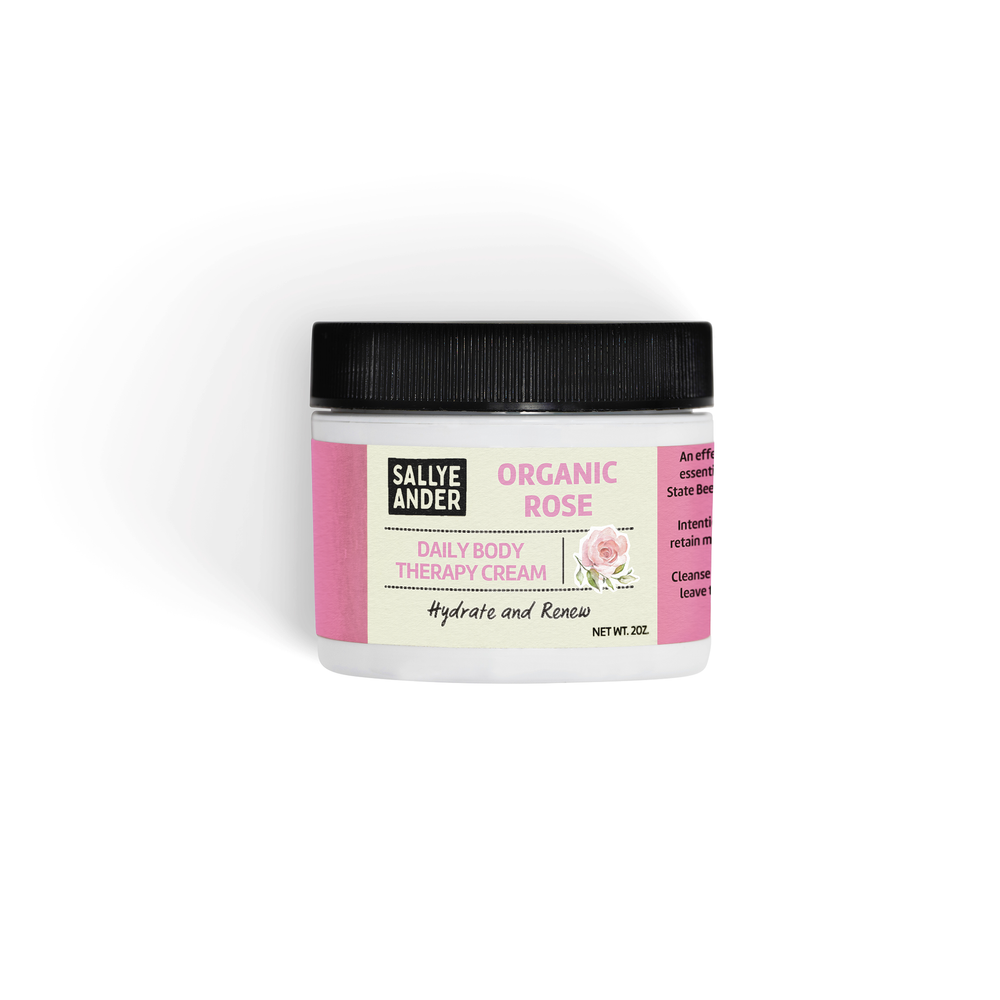 Organic Rose Daily Body Therapy Cream
$15.00
Explore More
Dig deeper through our blog!
You might also like