Our Ingredients


The ingredients we use here at SallyeAnder are often quite unique and can be unfamiliar. When in doubt, simply reference this handy glossary.

Almond Oil
GRAINS/NUTS
The almond belongs to the same group of plants as the rose, plum, cherry and peach. The almond tree is a native of the warmer parts of western Asia and of North Africa but has been extensively distributed and cultivated in all countries bordering on the Mediterranean. We use almond oil for external use which is valuable for softening the skin. Almond oil is full of vitamins and hydrating properties that skin loves. It is also known to help protect against UV damage, and vitamin A can help clear skin by increasing cell turnover.
Aloe
FLOWER/PLANT
Aloe is known to have healing properties as it reduces pain, inflammation and stimulates skin growth and repair. It is also an excellent moisturizer and contains antioxidants such as Vitamins A and C as well as enzymes. The gel extracted from the aloe vera plant's fleshy leaves can be applied directly to the skin. Having the plant in your house is helpful since it can be applied directly to burns and will heal and cool the skin.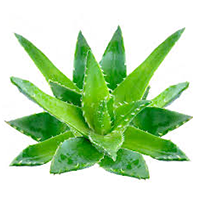 Barley Grass
FLOWER/PLANT
Barley grass refers to the young shoots that pop up on the barley plant. These shoots from the barley plants provide the most nutritional benefits when young and can be consumed as green barley juice. Barley grass is rich in vitamin B1 (thiamine), vitamin B2 (riboflavin), vitamin B3 (niacin), vitamin B6 (folate) and vitamins A, C and E. It is also rich in antioxidants which makes it excellent at eliminating toxins.

Beeswax
NATURE
Beeswax is one of the oldest animal-made products used by humans. It is used for candle making, pharmaceuticals, wood polish and food preservation. It is also known for its wonderful moisturizing qualities. In products such as lip balm, beeswax helps to hydrate and condition the skin, while soothing any irritation that may be caused by chapped lips. The consistency of beeswax creates a protective barrier on the skin while still allowing the skin to breathe.
Brown Rice Flour
GRAINS/NUTS
Brown rice flour is made from unrefined, unpolished brown rice and originates from southeast Asia. It makes an excellent exfoliant that is not too harsh for the skin. In addition to its gentle exfoliating properties, brown rice flour is rich in essential vitamins, minerals and antioxidants.
Calendula Blossoms
FLOWER/PLANT
Also known as the pot marigold, calendula is used to reduce inflammation as well as calm and soothe wounds. Calendula is known for its anti-inflammatory, antiseptic, astringent and tonic properties. When used in skincare, calendula promotes fast healing through skin regeneration, which makes it a popular ingredient for anti-aging and sensitive skin.
Canadian Balsam
FLOWER/PLANT
As an essential oil, Canadian balsam is antiseptic, antidepressant, stimulant, and anti-inflammatory. For thousands of years, Canada balsam has been used externally to treat burns, sores, warts, and cuts. It has also been widely noted that Native Americans applied Canada balsam using a poultice to treat wounds.
Cardamom
FLOWER/PLANT
The cardamom seeds included in foods add a flavor many find delightful. But its qualities are far more diverse since it does more than just stimulate the taste buds. It comes in two varieties, green cardamom and black cardamom. Green cardamom is harvested while the plant is young and can be used in curries and sweet dishes because of its sweet fragrance and taste. The black cardamom, on the other hand, is harvested when mature and is often used in savory dishes. Both types of cardamom offer superb benefits to the skin.
Cinnamon
FLOWER/PLANT
When consumed or applied to the skin, cinnamon is an excellent stimulant, astringent, and antiseptic. It is also known to encourage circulation. There are four types of Cinnamon: Ceylon, Cassia, Indonesian and Saigon. The highest grade of cinnamon is the Ceylon Cinnamon.
Citrus
FRUIT
Tangerine oil, known for its sweet, citrus scent, is rich in antioxidants. Pink grapefruit oil is packed with powerful antimicrobial properties that fight bacteria and other harmful microorganisms. Lemon oil, a natural cleanser, is rich in vitamins and antioxidants while lime oil is highly antiseptic, supporting the healing of skin allergies as well as cleansing and toning the skin.
Cocoa Butter
GRAINS/NUTS
Cocoa butter has marvelous therapeutic properties and acts as a protective barrier for the skin. In fact, this vegetable fat and the cocoa bean itself proved so essential to ancient cultures like that of the Aztec that it became custom to use the beans as currency.
Cocoa Powder
GRAINS/NUTS
A rich source of theobromide and antioxidants, cocoa not only lends its color to our soaps but has naturally skin soothing properties.
Coriander Oil
GRAINS/NUTS
Coriander oil, the essential oil extracted from dried coriander seeds, has various uses and is said to improve digestion when taken internally. It has analgesic, antioxidant, and stimulating properties.
Cornmeal
GRAINS/NUTS
Cornmeal is a readily available natural scrub that boasts numerous benefits. It is biodegradable and safe for use on the skin. It's also versatile since the cornmeal comes in different levels of coarseness depending on how finely it is grounded. In fact, cornmeal is our alternative to pumice, a volcanic rock which is often crushed into powder and included in cosmetic products. The grit from the cornmeal helps with stain removal and also acts as an enzyme. Enzymes help to speed up chemical reactions which will aid in breaking down the proteins, starches or fats that are stains on your clothes.
Dandelion
FLOWER/PLANT
The dandelion root is high in fiber which supports intestinal health. The leaves are high in vitamins, minerals and antioxidants. For instance, these leaves contain magnesium, potassium, iron, folate as well as vitamins A, E, C and K! The roots can be dried and included in foods while the leaves can be consumed raw or cooked.
Eucalyptus
FLOWER/PLANT
Eucalyptus is used as an antiseptic to treat body pains, fever, sinus congestion and colds. It is antiseptic, antiviral, decongestant, deodorant. Used in treating arthritis, muscle pain, asthma, coughs, colds, fevers, the flu and headaches. Dried eucalyptus leaves, however, are often used to make tea. Due to its potent health benefits, eucalyptus is a popular ingredient in cosmetics, aromatherapy and home remedies.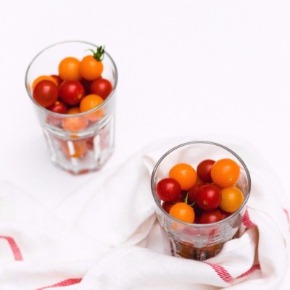 Evergreen Oil
FLOWER/PLANT
Our evergreen oil blend is derived from spruce, pine and balsam varieties of fir trees, each imparting their own blissfully scented, therapeutic qualities. They all have been used as medicines by native peoples around the world.
Five Spice Herbs
FLOWER/PLANT
Five-Spice Herbs is the culinary blend of Cinnamon, Allspice, Clove, Ginger and Black Pepper that incorporate all five taste elements: sweet, sour, bitter, pungent, and salty These herbs are commonplace in the kitchen due to their versatile flavors and health benefits. They are rich in plant-based compounds like polyphenols which improve skin health.
Frankincense
FLOWER/PLANT
Highly valued for centuries, often worth more than gold, it is used in food preservation, incense, folk medicines and cosmetics. Frankincense is especially good for dry and mature skin, scars, wounds and wrinkles. It is anti-inflammatory, antiseptic, astringent and calming. There is much research ongoing for its medicinal properties. It is highly anti-inflammatory, calming and antiseptic.
Ginger
FLOWER/PLANT
Commonly known as a digestive aid, ginger is also excellent at relieving muscular aches, fatigue, congestion and nausea. It is a staple in Asian cuisine. The fresh ginger root can be used to make an aromatic tea. Ginger, both in its powdered or fresh state, is often added to foods and beverages, providing a distinct peppery flavor as well as health benefits. Ginger is antioxidant, analgesic, antiseptic, antibacterial and aphrodisiac.
Goat Milk
NATURE
Goat milk contains vitamin A and several B vitamins, including riboflavin, niacin, B6, and B12. Goat milk also contains alpha hydroxy acids which penetrate the top layers of skin to exfoliate dead skin cells.
Grape Seed Oil
FRUIT
Rich in vitamins and minerals, grape seed oil is expeller-pressed from grape seeds. It is a light oil that is readily absorbed by the skin and is highly valued for its restorative properties. Grape seed oil is antioxidant, antimicrobial and anti-inflammatory.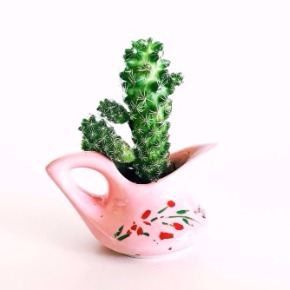 Green Tea
FLOWER/PLANT
It is hard to pick from the vast array of benefits that green tea offers. Green tea is a member of the camellia family (camellia sinensis) and prized for its various therapeutic effects. Native to China, it was originally so valued that the penalty for smuggling out these plants was death. It wasn't until recently that its antioxidant properties were fully appreciated. It is just as good for your insides as it is for your outsides. Green tea is an antioxidant, anti-inflammatory and antimicrobial agent in numerous soaps, cosmetics and home remedies.
Henna
FLOWER/PLANT
Henna, a dye made from the Henna plant (Lawsonia inermis), has been used for thousands of years in India and Pakistan for dyeing hair and tattooing. Henna is also a natural conditioner. It reduces dandruff, moisturizes the scalp and creates a protective barrier for your hair. Our henna is called neutral henna because it does not color the hair. Historically, henna has been used on the skin as well to treat eczema, wounds and fungal infections.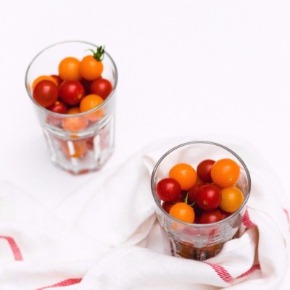 Jasmine
FLOWER/PLANT
Native to China, northern India and western Asia, jasmine treats headaches, insomnia and coughs, and adds flavor to rice and tea. It has a sweet, romantic smell that makes it perfect for aromatherapy, cosmetics and skin care. Jasmine essential oil, extracted from the white flowers of the plant, provides an excellent treatment for dry, irritated or sensitive skin. Jasmine is anti-inflammatory, antiseptic, aphrodisiac, and tonic.
Juniper Berry Oil
FRUIT
Juniper is native to the northern hemisphere including Scandinavia, Canada, northern Europe and northern Asia. It is used extensively in cuisine as well. Juniper berry oil is nutrient-rich and excellent at treating acne, eczema. This potent essential oil also acts as a natural skin toner, especially for oily skin. Juniper is antiseptic, antioxidant and astringent.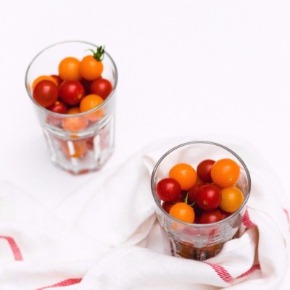 Lavender Oil
FLOWER/PLANT
Native to the Mediterranean, lavender now grows throughout the world. The flowers from the lavender plant produce a sweet, aromatic essential oil. Known by most people to have a soothing effect, it is also an excellent deodorant with anti-microbial properties. Lavender oil is also very versatile. For instance, it can be diffused in the air for aromatherapy or taken internally. Lavender oil is anti-toxic, antiseptic, sedative and stimulant.
Lemongrass
FLOWER/PLANT
Recent research has shown it holds sedative properties. It is also excellent for treating acne, controlling perspiration and acts as a natural insect repellent and skin toner. Due to its myriad of benefits to the skin, lemongrass essential oil is also a potent ingredient in many natural soaps and cosmetics. Lemongrass is antimicrobial, antioxidant, antiseptic, astringent, deodorant and fungicidal.
LIME
FRIUT
Native to South Asia, lime is now cultivated mainly in Florida, Cuba, Central America and Italy. This citrus fruit is packed with vitamins and minerals and produces an excellent essential oil known for its cleansing and restorative properties. We use expeller pressed lime oil for its crisp refreshing scent. Lime is antiseptic, antiviral, restorative, aperitif and tonic.
Meadowfoam
FLOWER/PLANT
An extremely beneficial and stable oil that has high concentrations of tocopherols (a family of vitamin E), meadowfoam imparts a luxurious feel to skin. Meadowfoam flowers (Limnanthes alba) are native to California, Oregon, British Columbia and Chile and are known to provide a number of unique applications due to their high quality oil. For instance, meadowfoam oil is used in soaps, creams, lotions and baby care products. We've been formulating with it since it first came to market. Now nearly every major cosmetic company uses meadowfoam. Meadowfoam is moisturizing, nourishing and anti-aging.
Myrrh
NATURE
Myrrh is native to north-east Africa, south-west Asia and the Red Sea region. Like frankincense, myrrh is a resin and was used historically as an ingredient in medicine, incense, perfumes, and holy waters. It has astringent, analgesic, antioxidant and stimulant properties. It is used to treat chapped and cracked skin, eczema, wounds and wrinkles.
Nettle Powder
FLOWER/PLANT
The nettle plant, also known as stinging nettle or common nettle, is a highly nutritive herb. The plant (Urtica dioica) is native to North America, Europe and North Africa. Dried nettle is known to soothe skin. When carefully harvested and used, the plant provides a host of nutrients including vitamins A and C, potassium, calcium, magnesium, luteins and lycopene.
North Atlantic Cedar Wood
FLOWER/PLANT
Highly prized for its fragrant wood and medicinal oil, it is an excellent treatment for acne, dandruff, eczema, oily skin and psoriasis. North Atlantic Cedar Wood is antiseptic and astringent, and stimulates the circulatory system while breaking down toxins and fatty buildup within the body.
Oatmeal
GRAINS/NUTS
Oatmeal is a ubiquitous ingredient associated with good health. It is an important breakfast staple throughout the world and can be eaten raw or cooked. Like other whole grains, oats contain a generous amount of minerals such as zinc, magnesium, and phosphorus. In addition to the health benefits it provides when consumed, such as balancing blood sugar and reducing cholesterol, oat grains are also useful in cosmetics. Its proteins provide soothing for irritated or inflamed skin. Oatmeal is moisturizing, exfoliating and cleansing.
Olive Leaf
FLOWER/PLANT
Olive leaf and olive leaf extract come from the olive tree (Olea europaea). The leaf, used since antiquity as a poultice for wounds and other injuries, also makes a therapeutic tea. Olive leaf tea is said to boost the immune system, protect the digestive system and reduce the risk of cancer. Olive leaf is antimicrobial, antioxidant and anti-inflammatory.
Olive Oil
FLOWER/PLANT
Olive oil is the nutrient-rich oil present in the olive fruit. Native to the Mediterranean region, the Arabian Peninsula and southern Asia, olive oil provided a remedy for wounds as well as a source of heating, cooking and light since ancient times. This plant-based oil is associated with good health. The first vegetable based soaps were made from olive oil in Castile, Spain – an area noted for its abundant olive oil. The term castile soap is synonymous with olive oil soap. Olive oil is antioxidant, antibacterial and moisturizing.
Orange Peel
FRUIT
Orange peel is the nutrient-rich skin of the orange fruit. It provides a fruit acid based exfoliant which benefits the skin both physically and chemically. The orange peel is said to be even more nutritious than the fruit with almost twice as much vitamin C. It also contains vitamins A and B, folic acid, calcium, magnesium and fiber. When used in skin care, this peel nourishes and strengthens the skin. Orange peel is exfoliant, antioxidant, antibacterial and anti-inflammatory.

Orchid Oil
FLOWER/PLANT
Orchid Oil helps to retain moisture in the skin and is excellent at protecting the skin from the harsh environment. It is extracted from the orchid flower (Orchidaceae). Orchid oil is moisturizing, anti-aging and nutrient-rich.
Organic Blueberry
FRUIT
Blueberries are a type of berry known by many as a superfood due to their rich antioxidant content. Native to North America, these small berries are green before maturity but transform into a dark purple-blue hue when they are ready for harvesting. Organic blueberries have loads of antioxidants, phytonutrients and fruit acids that exfoliate skin. Blueberries are antioxidant, cleansing and
Organic Cows Milk
NATURE
Cows that have not received hormone treatments or antibiotics produce organic milk. Organic, grass fed cow's milk contains soothing proteins for irritated skin. It also keeps the skin moisturized and hydrated due, in part, to its rich supply of healthy fats which include fatty acids called Omega-3. This milk is effective in reducing incidents of inflammatory diseases in the skin like eczema. Organic cow's milk is moisturizing, nutrient-rich and antioxidant.
Organic Fair Trade Coffee Beans
GRAINS/NUTS
Coffee contains caffeine, an ingredient which researchers have recently discovered stimulates circulation in the skin. Coffee also has as many antioxidants as green tea. This high antioxidant content means organic fair-trade coffee beans are an exceptional skincare product, perfect for promoting health within the skin. An additional benefit of coffee is that it absorbs and neutralizes odors while exfoliating the skin. Coffee is used in natural home remedies as well as cosmetics. It is exfoliating, antioxidant, and stimulating.
Organic Pumpkin
FRUIT
Organic pumpkin is ideal for rejuvenating skin. It hydrates, exfoliates and provides antioxidants which protect your skin from premature aging. Native to North America and Mexico, pumpkin is a type of winter squash commonly used during Halloween and Thanksgiving. It is packed with many essential nutrients that encourage health within the skin including vitamins A, B2 (riboflavin), C and D as well as minerals like potassium, iron, copper and magnesium. Organic pumpkin is antioxidant, healing and anti-aging.
Organic Rose Oil
FLOWER/PLANT
Rose oil refers to the essential oil that is extracted from rose petals. It takes 2000 pounds of rose petals to make 1 pound of rose oil! Organic rose oil is highly antiseptic and effective in fighting mild depression. It's even used in cooking and teas. Organic rose oil is incredibly useful due to its versatility and high nutrient content. It is analgesic and antibacterial which makes it useful in the treatment of pain and bacterial infections Organic rose oil differs from rosehip oil, an essential oil made from the fruit and seeds of the rose bush.
Organic Rose Petals
FLOWER/PLANT
Rose bushes produce rose petals, a fragrant ingredient in cosmetics and skincare products. Rose petals contain essential oils called rose oil. Organic rose petals are moisturizing, analgesic, antidepressant, and antioxidant. In general rose petals are very useful due to their ability to relieve pain, uplift the mood and nourish the skin. They are also edible and may be used in salads or teas. 
BENEFITS OF ROSE PETALS FOR SKIN: 
-Moisturizing and nourishing. Rose petals contain essential oils which are easy for your skin to absorb. These natural oils add moisture and nourishment to the skin. This results in skin that is softer and healthier. 
-Analgesic. Rose petals contain analgesic properties which reduce pain. The oils extracted from rose petals, for instance, may reduce menstrual cramps. 
-Antidepressant and uplifting. For centuries, rose petals offered women and men its fragrant, uplifting scent. Recent studies have now concluded that rose petals contain antidepressant properties which may result in improved mood and reduced stress. 
-Antioxidant properties. Antioxidants are another benefit of rose petals to the skin. Like other potent plants, roses contain polyphenols which act as antioxidants. These antioxidant properties in organic rose petals, as well as rose oil, improve skin health by fighting free radicals which damage skin cells.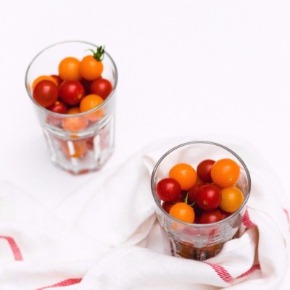 Patchouli
FLOWER/PLANT
Patchouli is native to Asia, especially Indonesia and the Philippines. It is a bushy herb known for a wide range of medicinal and therapeutic properties. The herb is closely related to other aromatic, nutritious plants such as mint, oregano, marjoram and thyme. It is used to treat acne, chapped skin, eczema, oily hair and wrinkles and was known historically for its insect repelling abilities. Its sweet, earthy scent also makes patchouli a common ingredient in perfumes, cosmetics and detergents. Patchouli is anti-inflammatory, antiseptic, astringent and anti-bacterial.
Peppermint
FLOWER/PLANT
Peppermint is versatile, with many uses that include treatment for indigestion, nausea, chronic itching and acne. Peppermint essential oil, in particular, is very effective in aromatherapy and offers a therapeutic relief when inhaled. Its refreshing, cooling flavor is commonplace in confectionary, chewing gum and oral care products like toothpaste and mouthwash. Peppermint is anti-inflammatory, antimicrobial, antiseptic and astringent.
Pine Tar
NATURE
Pine Tar is the cooked sap or resin of a pine tree. This nutrient-rich sap differs from coal tar, a class of drugs used to treat psoriasis and dandruff. Besides its many other benefits, pine tar has been used for hundreds of years as a natural treatment for rashes, eczema and dandruff. Pine tar is soothing, antiseptic, anti-fungal and analgesic.
Red Clay Powder
NATURE
We use red clay imported from the South of France in the Provence area. Considered an all-purpose clay, red clay is very absorbent, detoxifying and remineralizing. It contains a high level of iron which strengthens and purifies the skin. When applied directly to the skin in masks, scrubs and other skincare treatments, red clay powder draws out excess dirt and impurities that can cause blemishes, blackheads or pimples.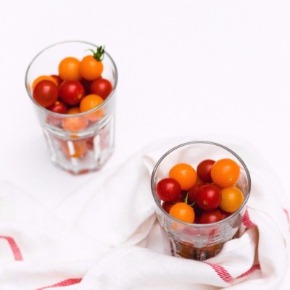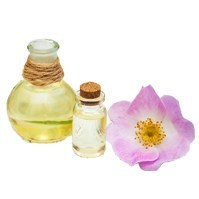 Rosa Mosqueta
FLOWER/PLANT
Rosa Mosqueta, also known as Rosa Moschata, is a wild rose from the Andes mountains. It produces a valuable essential oil. This rose hips oil, made from the fruit and seeds of the rosa mosqueta plant, provides a valuable source of vitamins A and C. Rosa Mosqueta oil is antioxidant, anti-aging and healing. It also is known to treat wrinkles and scars. We use raw, expeller-pressed rosa mosqueta oil.
Rosemary Oil
FLOWER/PLANT
Rosemary is one of the oldest plants used for food, healing and spiritual rituals. In the Middle Ages, for instance, individuals used rosemary to drive away evil spirits. In more recent times, rosemary oil provides an effective treatment for dandruff, eczema and headaches. It is also a natural perfume and insect repellant. Rosemary is antiseptic, astringent, digestive, restorative and antioxidant.
Rosewood
FLOWER/PLANT
Rosewood also offers important benefits to the body and skin. The essential oil it produces is gentle and mild, and was used traditionally to heal coughs and fevers. It also treats sensitive skin. Rosewood is deodorant, tissue regenerative, antiseptic and antimicrobial.
Sage
FLOWER/PLANT
Sage has been used traditionally to treat bloating, stomach pain, sore throat, gingivitis and asthma. In addition, sage essential oil is said to help balance hormones and treat hot flashes resulting from menopause or prostate cancer treatment. It is also a good source of Vitamin K. Sage is anti-inflammatory, antimicrobial, antioxidant and astringent.
Shea Butter
GRAINS/NUTS
Shea Butter is a fat extracted from the African Shea Tree. It has a nutty aroma and is used in soaps, skin creams and hair products for its moisturizing properties. Shea butter contains fatty acids and nutrients known to soften, soothe and heal the skin. It is a solid at room temperature but melts at body temperature. Its creamy consistency also makes it useful for skin care. Shea butter is hydrating, healing, anti-inflammatory and anti-aging.
Spearmint
FLOWER/PLANT
Spearmint, an herb similar to peppermint, is native to the Mediterranean. Used in many cultures as a culinary herb, it also provides excellent treatment for headaches, acne, nausea, and indigestion. Much research has been done on its positive effect on cognitive function. In addition, it produces a fresh, cooling flavor that provides relief from halitosis or bad breath and is commonly used in toothpaste, mouthwash and other oral care products. Spearmint is antiseptic, antioxidant, astringent and stimulant.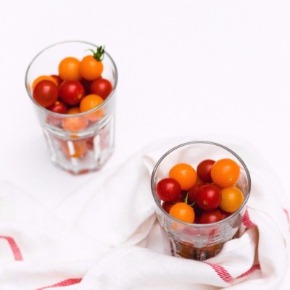 Spikenard
FLOWER/PLANT
Spikenard, also known as muskroot, is an herb native to India, China and Japan. It has been referenced in the bible and was used by the early Egyptians. Traditionally, it was used in medicine and religious ceremonies. In more recent times, individuals use spikenard herb and its essential oil to treat allergies and inflammation, and to rejuvenate mature skin. Like ginger and tumeric, spikenard essential oil is extracted from the underground network of stems in certain plants called the rhizome. Spikenard is anti-inflammatory, antibacterial, deodorant and tonic.
Tea Tree
FLOWER/PLANT
Native to Australia, tea tree produces a remarkable essential oil known to contain properties that kill bacteria, fungi and viruses. It is also an immuno-stimulant which means it increases the body's ability to naturally defend itself. Tea tree makes an excellent deodorant and disinfectant and is used in treating dandruff, insect bites, oily skin, fever and colds. Tea tree oil is anti-infectious, anti-inflammatory, antiseptic, antiviral, immuno-stimulant and antibacterial.
Vanilla Bean
GRAINS/NUTS
Native to Mexico and South America, vanilla bean is the only edible member of the orchid family. The ancient Aztecs used vanilla beans to flavor beverages. In modern times, vanilla is tremendously popular as a flavoring for sweet foods such as ice cream and baked desserts. Its soothing fragrance, however, also makes vanilla bean a useful ingredient in cosmetics. Vanilla bean contains useful amounts of magnesium, potassium, calcium and zinc as well as vitamin B complex. It is nourishing, antioxidant and deodorant.
Vetiver
FLOWER/PLANT
Native to India, Indonesia and Sri Lanka, vetiver is known as the "oil of tranquility". It is extracted from the roots of vetiver grass. Vetiver is used to treat acne, wounds and oily skin. It is antiseptic, cleansing and antioxidant.
Witch Hazel Leaf
FLOWER/PLANT
The distilled liquids from the witch hazel plant produce products like witch hazel water and witch hazel extract which are often used as an astringent. Witch hazel leaf is anti-inflammatory, antioxidant and antibacterial.
Ylang Ylang
FLOWER/PLANT
Ylang Ylang is aromatic plant native to tropical Asia, especially Indonesia and the Philippines. The yellow flower petals from the ylang ylang plant produce potent essential oil known for its soothing, romantic scent. In the Victorian Age ylang ylang was used as a hair treatment. In more recent times, ylang ylang offers its potent fragrance in perfumes, soaps and a wide range of cosmetics. It also soothes and treats irritated and oily skin. Ylang ylang is aphrodisiac, antiseptic and acts as a euphoric circulatory stimulant.