Heavy Duty Foot Therapy Cream
For tired achy feet. A helpful, healing balm that only needs a dab massaged in to give you comfort, relief, and reduced inflammation.
No matter what our body weight is, proportionally, our feet have a heavy load to carry. What's more, a full twenty-five percent of the bones in our body are in our feet. No wonder they get tired and miserable at the end of the day.
At SallyeAnder, we want your feet to be happy. That's why we invented our Heavy Duty Foot Therapy Cream.  Our unique blend of herbs and essential oils tackle deep irritation (and winter cracks), soften skin and reduce calluses.

The addition of white willow – a known herbal topical analgesic – will help relax those tense little tootsies and ease the pains of overworked arches and heels. The fragrant essential oils and herbs make your feet smell good, too!
This exclusive balm is super concentrated so it only takes a little bit to get your feet back to carry on through another day.
A moisturizing, soothing, healing balm that's an overnight success. Massage in a little bit before bedtime, wake up to happier feet!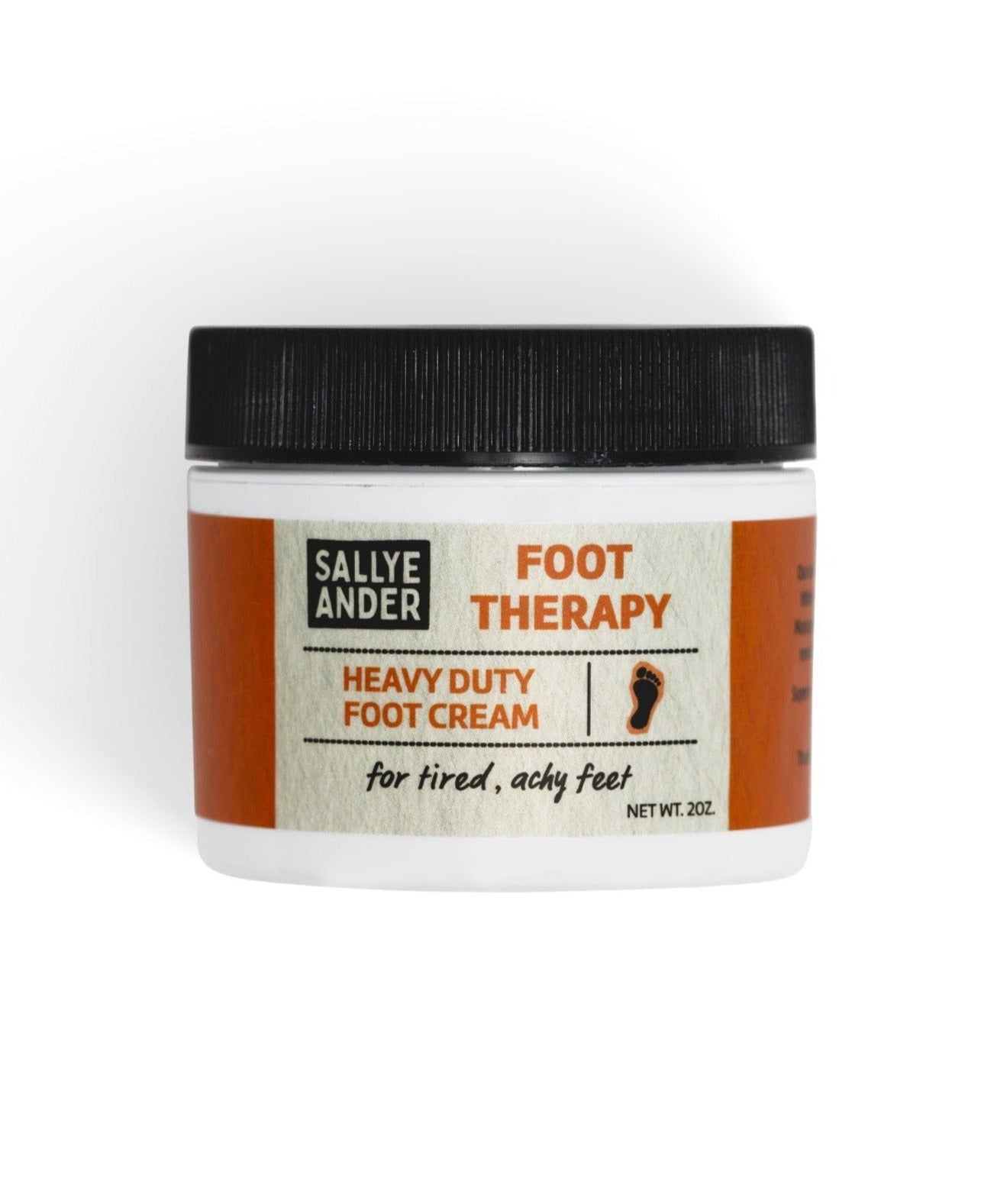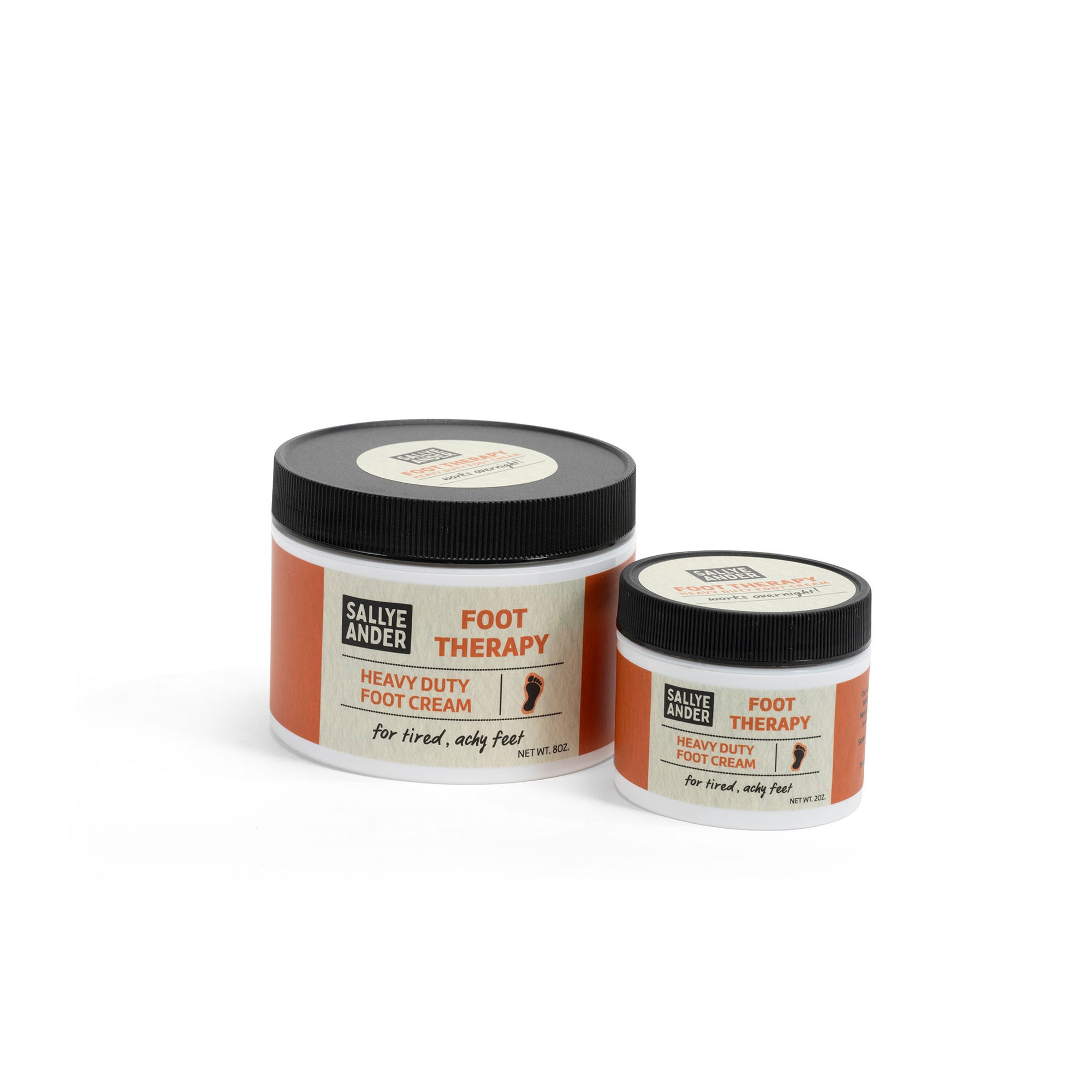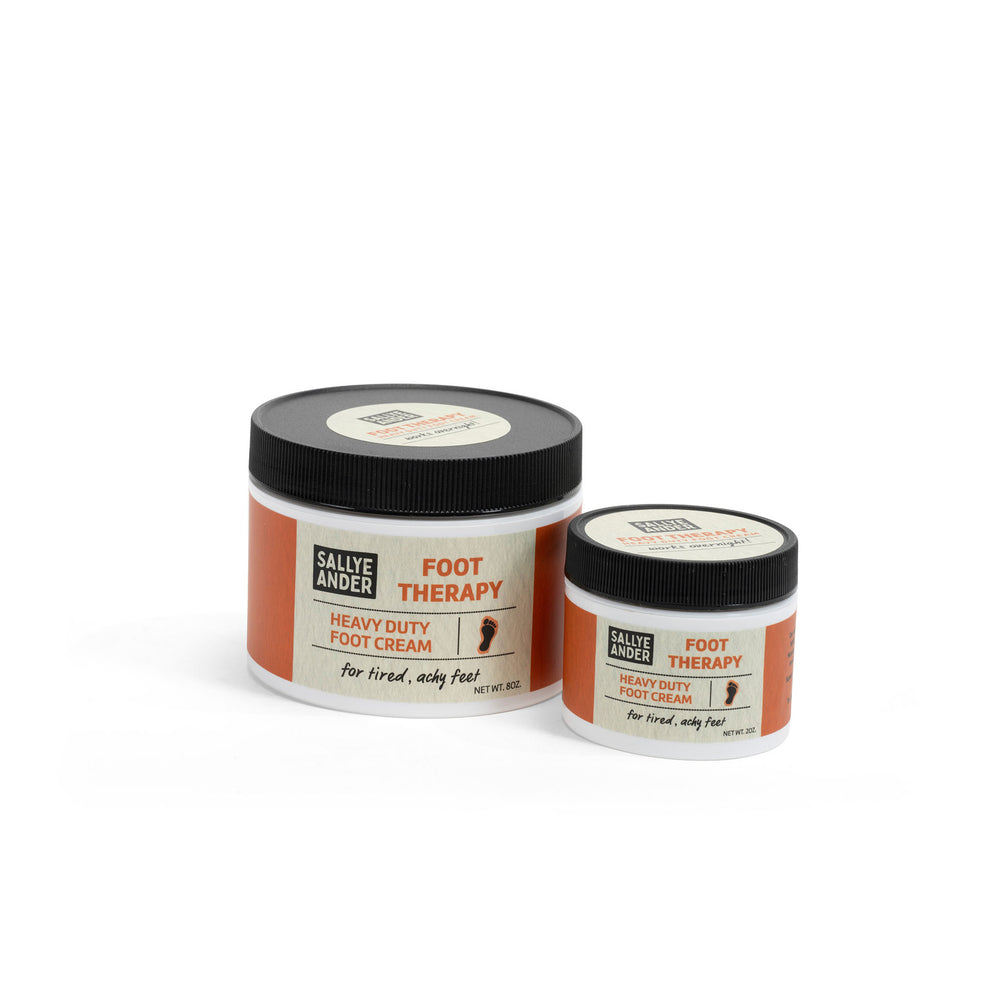 Heavy Duty Foot Therapy Cream
$15.00
Key Ingredients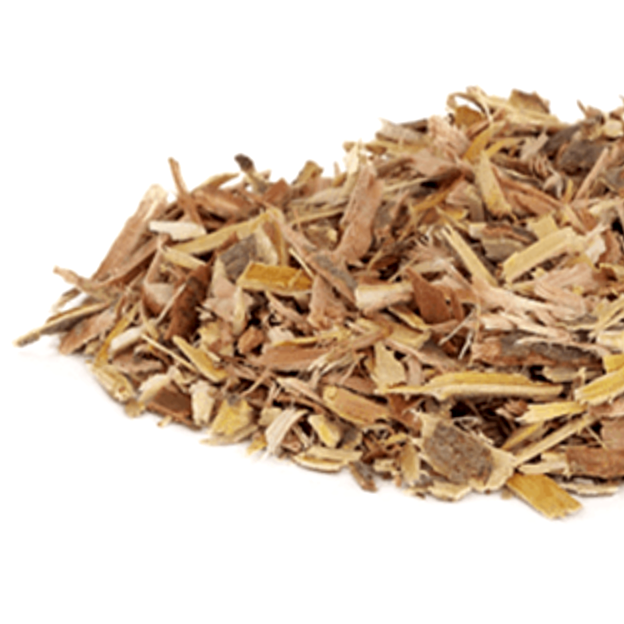 Explore More
Dig deeper through our blog!
You might also like