Soothing skin and the senses with Lavender Soap and Body Cream. Renewing your complexion daily!
Experience relaxation and rejuvenation with our SallyeAnder Lavender Cream and Soap Set. Lavender Moon Soap features a soothing lavender essential oil, organic oatmeal exfoliation, and antiseptic properties for sensitive skin.
Our Daily Body Therapy Creams blend shea, cocoa, and cupuacu butters with NY State Beeswax. Cupuacu butter provides super-moisturizing benefits, Lavender Essential Oil calms skin, and Balsam Essential Oil enhances circulation for renewal. 
This set offers a high quality, calming self-care routine for well nourished, rejuvenated skin.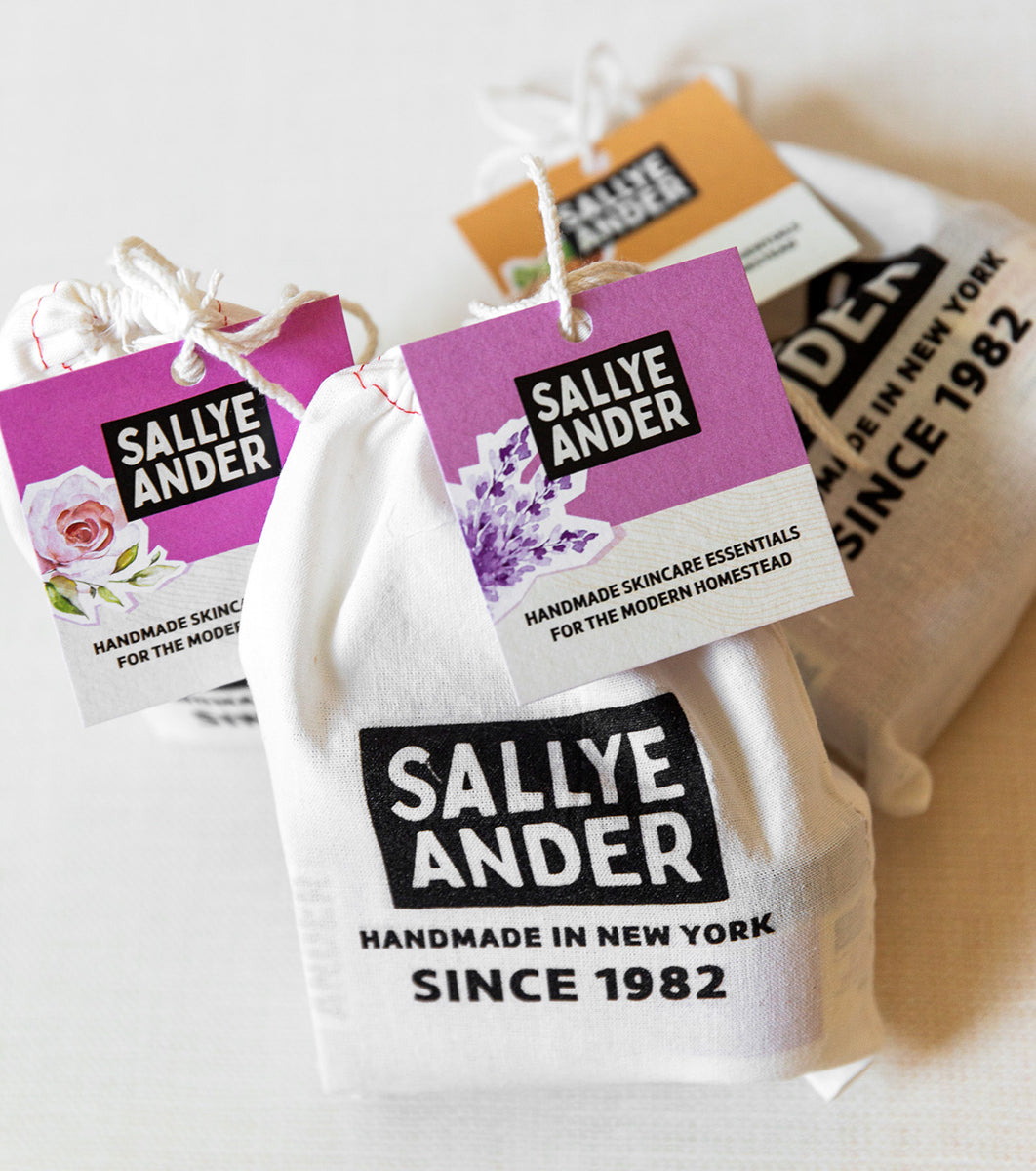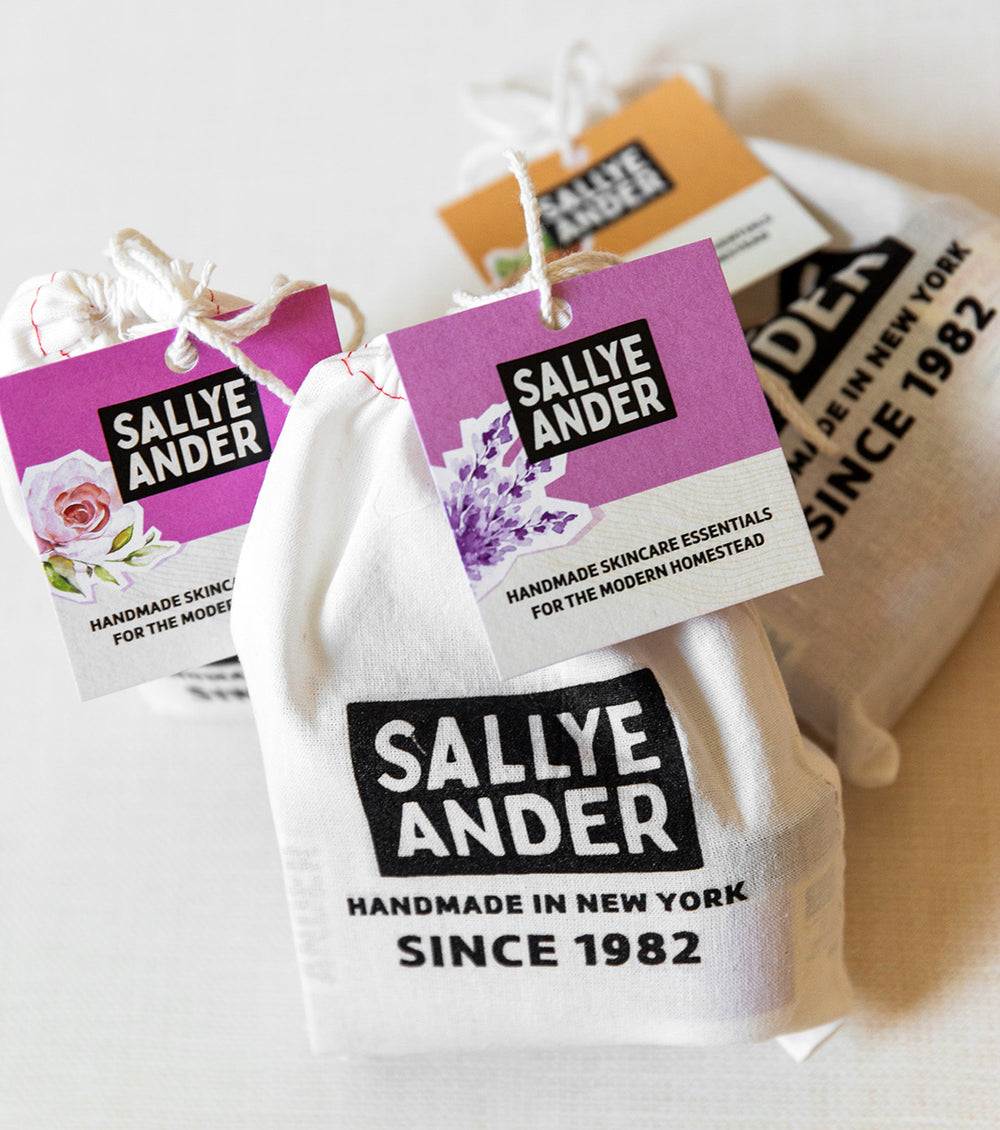 Explore More
Dig deeper through our blog!