Eucalyptus & Mint Shave Bar
Refreshing and invigorating shave bar that combats dryness.
What could be better? Whether you're a world traveler or just hustle to the gym, either way, SallyeAnder Eucalyptus & Mint is the product you won't want to leave home without.

The great advantage of a shave soap bar is that's a bar. It's not a can of shaving cream or a bottle of aftershave. Of course, you want to know if this product can satisfy your tender, sensitive skin? It does, partly because it is rich with oils and a blend of shea and cocoa butters. That's a lot of moisturizing power for superior razor glide.
Then, we add eucalyptus and spearmint essential oils, known for centuries to relieve inflammation, ease dryness and soothe irritation. When you're packing Eucalyptus & Mint Shave Soap, you're carrying all the daily skincare you need. You get a great cleanser, a shave, and aftershave, all in one easy to carry bar that lets you slide through security with ease. Even if you aren't a global adventurer, you can be ready to rock and roll any time you like. Just toss your SallyeAnder Shave Soap bar in in your bag and you're off! For combination skin.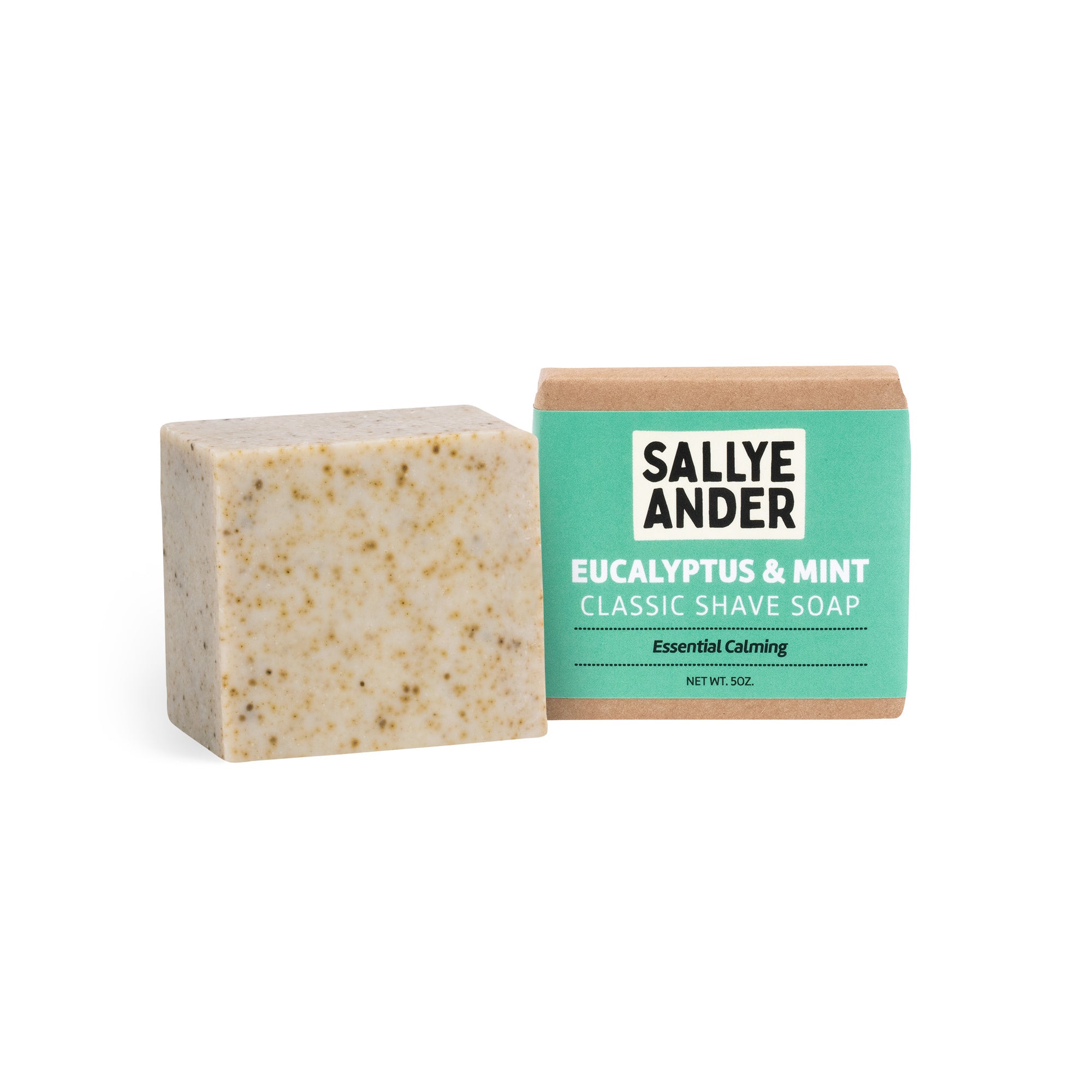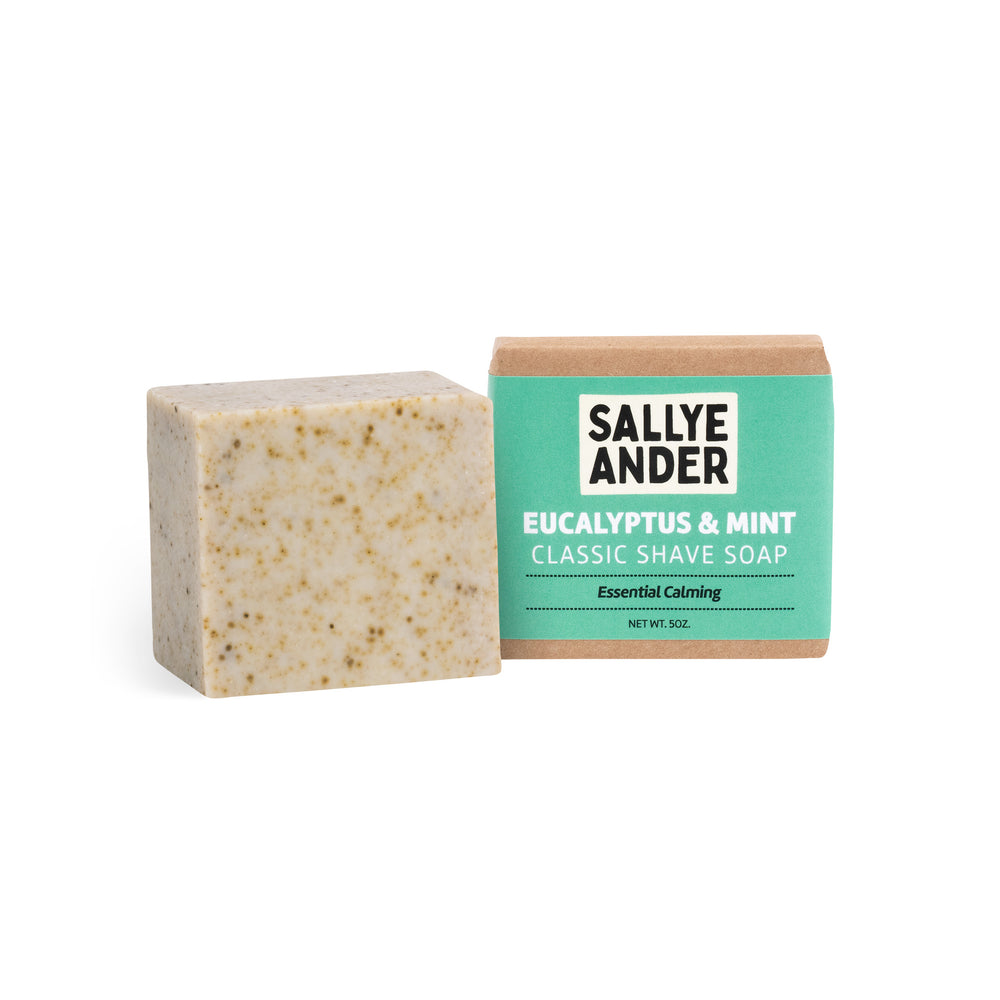 Eucalyptus & Mint Shave Bar
$13.00
Explore More
Dig deeper through our blog!