Lightens, tones and brightens your skin with an evocatively clean fragrance
This soap, originated by our founder, Gary Austin, draws passionate responses from those who use it, such as: "This soap has been a lifesaver and I love the fresh scent! Highly recommend it for sensitive skin." Named for the magical moment when the mist rises off the lake and the air is rich with fragrance. Its combination of Orange, Jasmine, Evergreen and Lavender essential oils with a base of olive oil evokes nature's peace and harmony.
The revitalizing benefits of these organic essential oils, and orange oil in particular, are refreshing and uplifting. The effect on sensitive, dry or dull skin is remarkable and rejuvenating. Morning at the Lake soap is a great first experience of SallyeAnder soaps. We know it won't be your last! 
Always long-lasting, always sensitive skin friendly.
5 Ounces.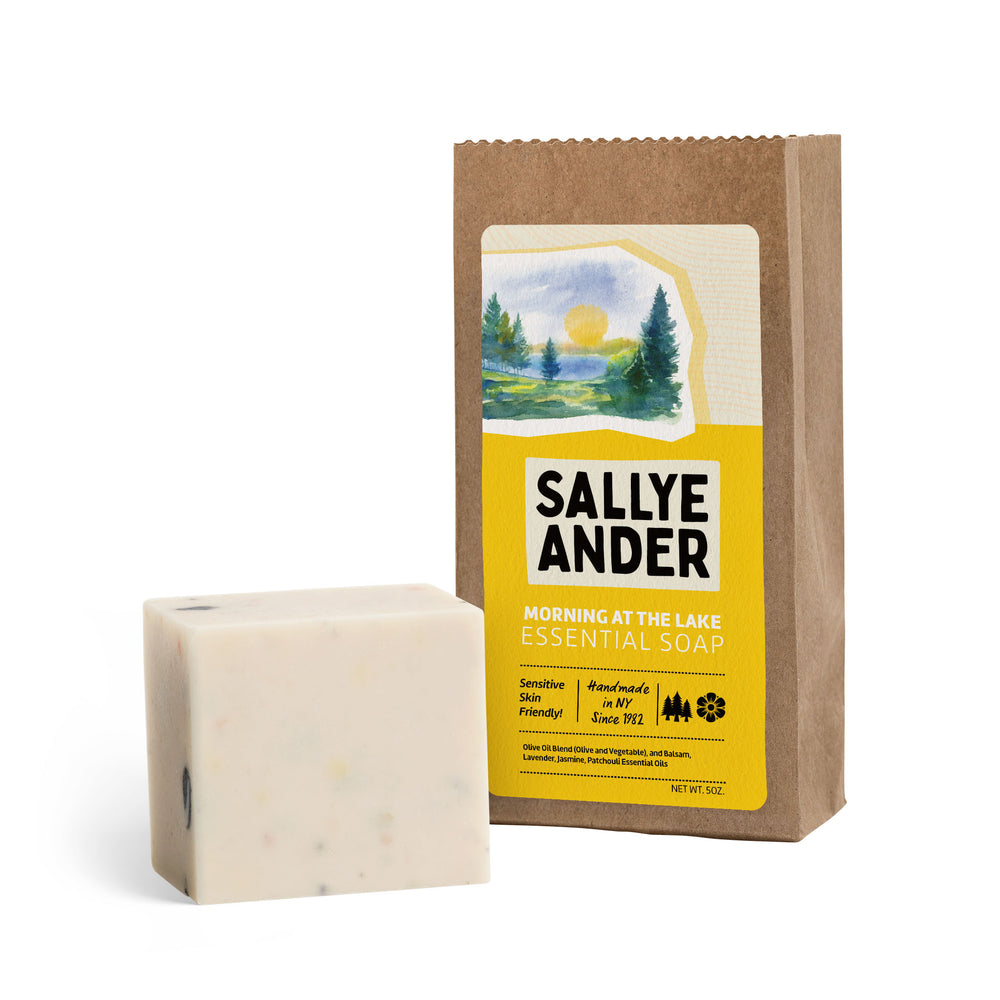 Morning at the Lake Soap
$9.25
Explore More
Dig deeper through our blog!
You might also like