SallyeAnder always comes through with useful, and meaningful gifts. This set is a perfect example of that. Truly exceptional, pure and safe all-natural ingredients that both baby and parents can enjoy.
The perfect gift set with something for parents and baby! This set includes a bar of Lavender Moon Soap, a Baby Balm and Baby Soap Bar plus our best-selling Nourish Under Eye Balm.
A dreamy lavender soap. Mixed with pure lavender essential oil to create a delightfully dark purple swirl and oatmeal for an effective exfoliation. This lovely lavender is soothing and calming, great for just before bed, or in a bath, sure to relieve the stress and revitalize your skin. Each bar is bound to have you looking forward to your next shower or bath. 5-ounce bar
SallyeAnder Baby Bar Soap perfectly sized for babies! Simply the best bar for your baby. Perfect for sensitive and tender skin, made with olive oil, cocoa butter, and aloe. Exceptional for every day.
Help soothe baby bottoms from diaper rash, cradle cap and boo-boos. Perfect for sensitive and tender skin.
Nourish and gently restore skin with this unique blend of pressed Orchid Oil, Grapeseed Oil, Cocoa Butter, Shea Butter, Meadowfoam, and Rosa Mosquita Oil. A rich under eye moisturizer for the treatment of puffiness, fine lines, dark circles, and crow's feet.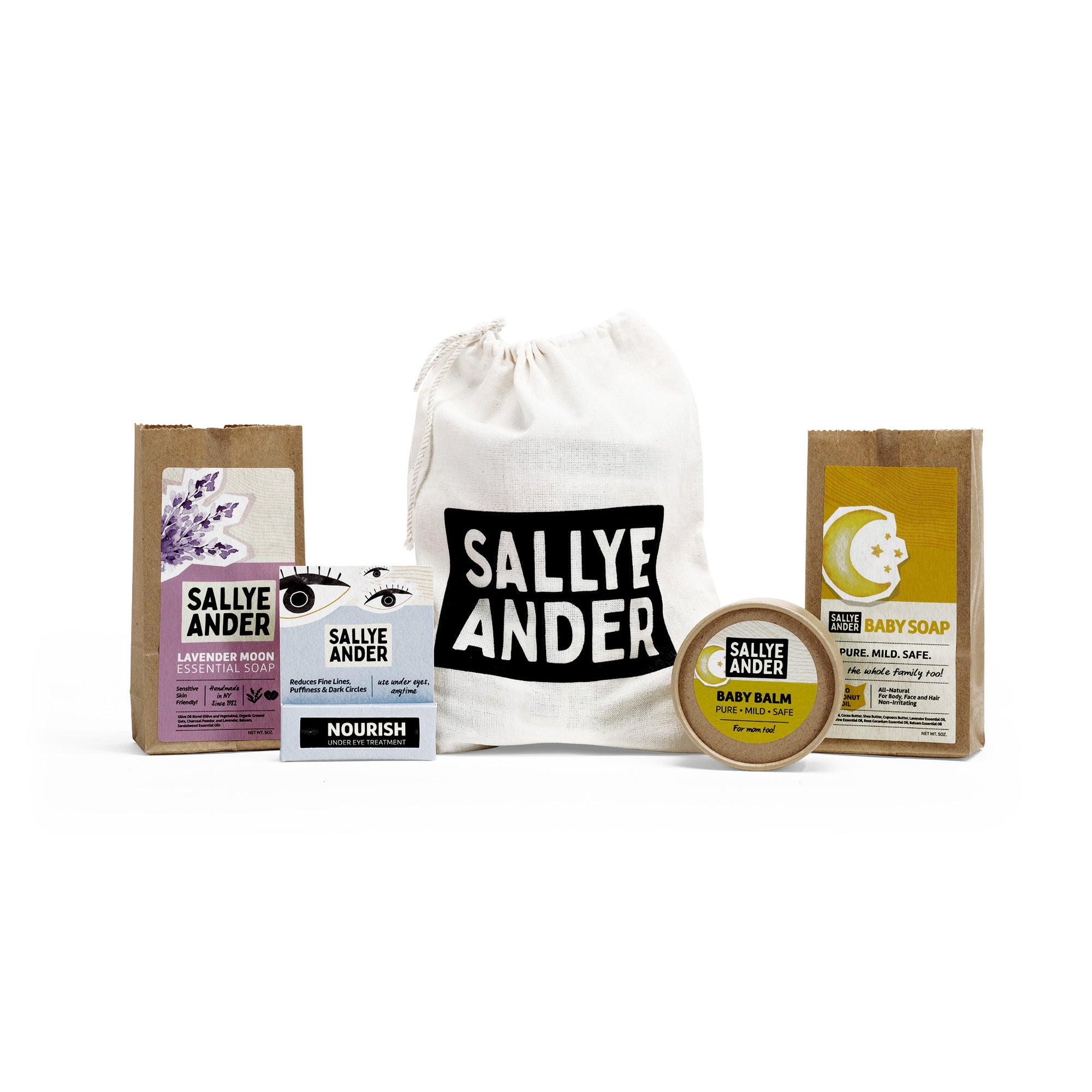 New Parent Gift Set
$41.20
Explore More
Dig deeper through our blog!