Pocket size for on-the-go living with SallyeAnder! Our creams and balms you don't want to be without in convinient sizes for purse, pack, dopp kit, and pocket.
Introducing our Travel Set – a comprehensive solution for on-the-go skincare needs! This set includes must-have SallyeAnder like Heavy Duty Hand Therapy Cream, Heavy Duty Foot Therapy Cream, No-Bite-Me Bug Repellent & After Bite Relief Cream, and Rescue Me Balm, all conveniently packed in .5 ounce containers, perfect for travel and your pocket.
Be sure to grab a larger jar too, so that once these travel-friendly sizes run low, you can effortlessly refill them from the larger containers at home. This way, you'll always have your favorite products ready for your next adventure.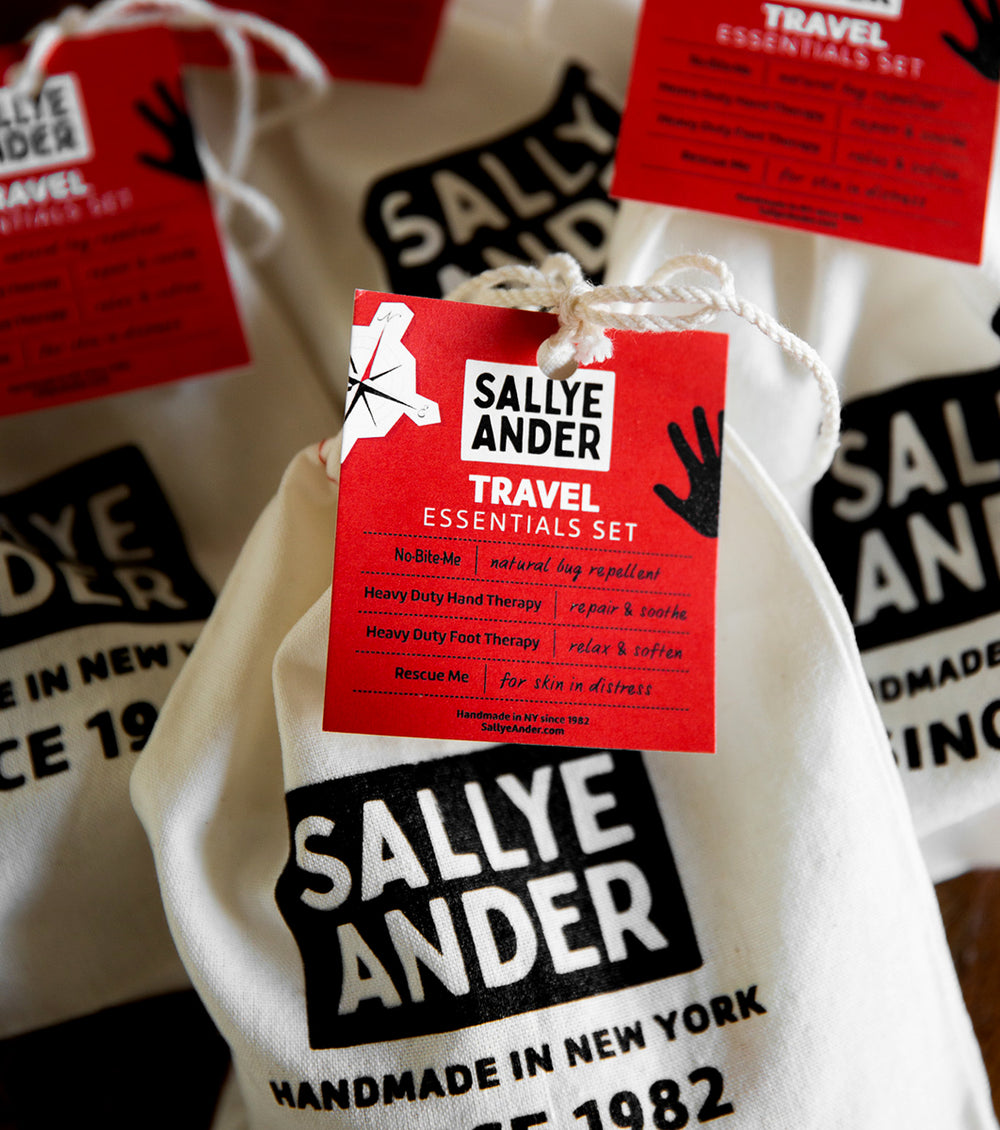 Explore More
Dig deeper through our blog!