A classic from Gary's recipe book! A warmth and spice that's just right for the season.
A delightfully spiced soap that gives all the warmth and comfort you need for the season. Like all of our soaps, Homestead Essential Soap starts with our Olive Oil blended base that supports your skin's natural moisture barrier.

Orange Peel is incredible for your skin; who would have known!? - we did! It works naturally to keep your skin soft, fights acne, and regenerates skin cells. Not to mention evens skin tone.Fir Essential Oil eases inflammation, Balsam combats dry, cracking skin, and Pine Essential Oil soothes irritation and itchiness. Was there ever a better seasonal soap to stock up on? We think not!

Homestead is available for a limited time, so grab your bars before they are gone!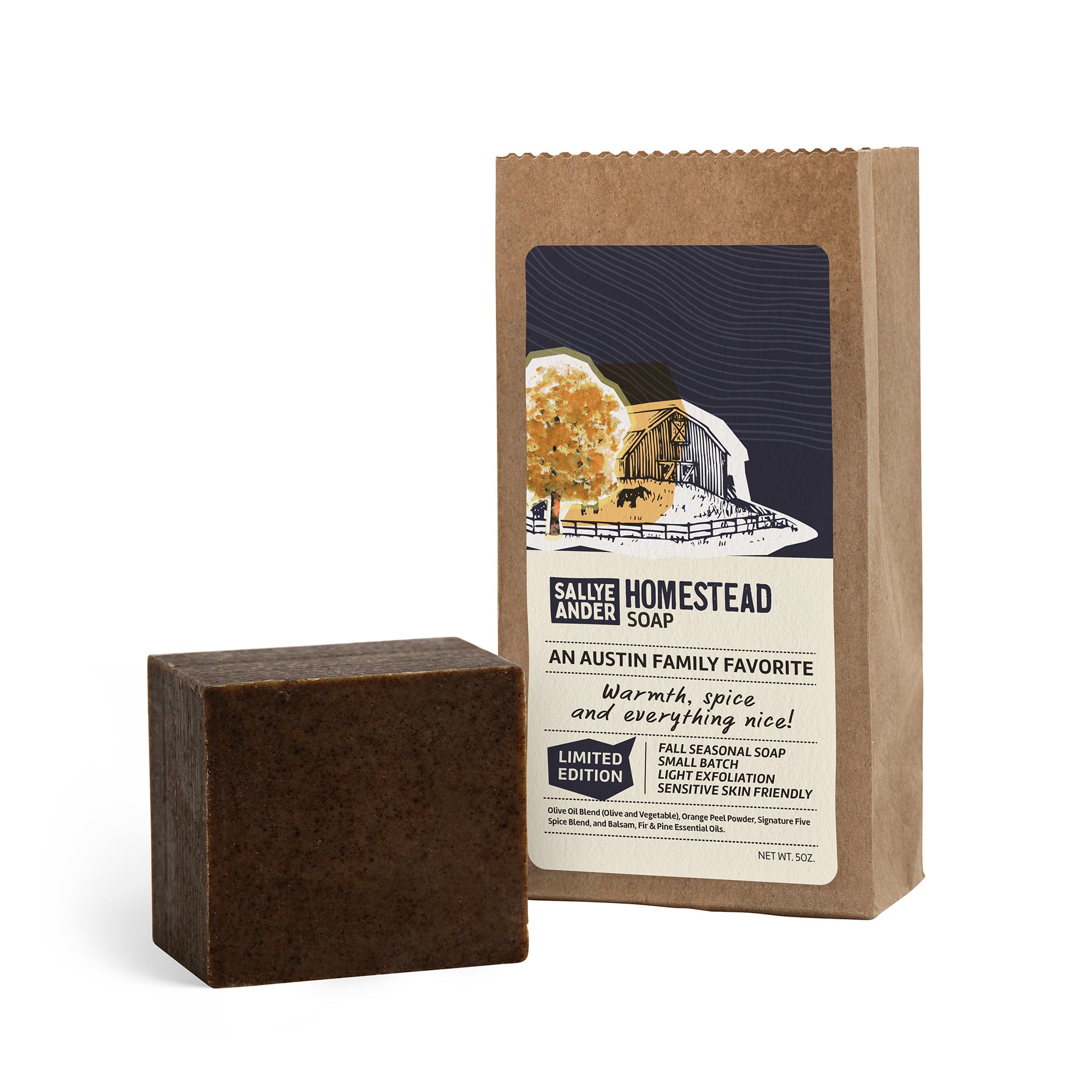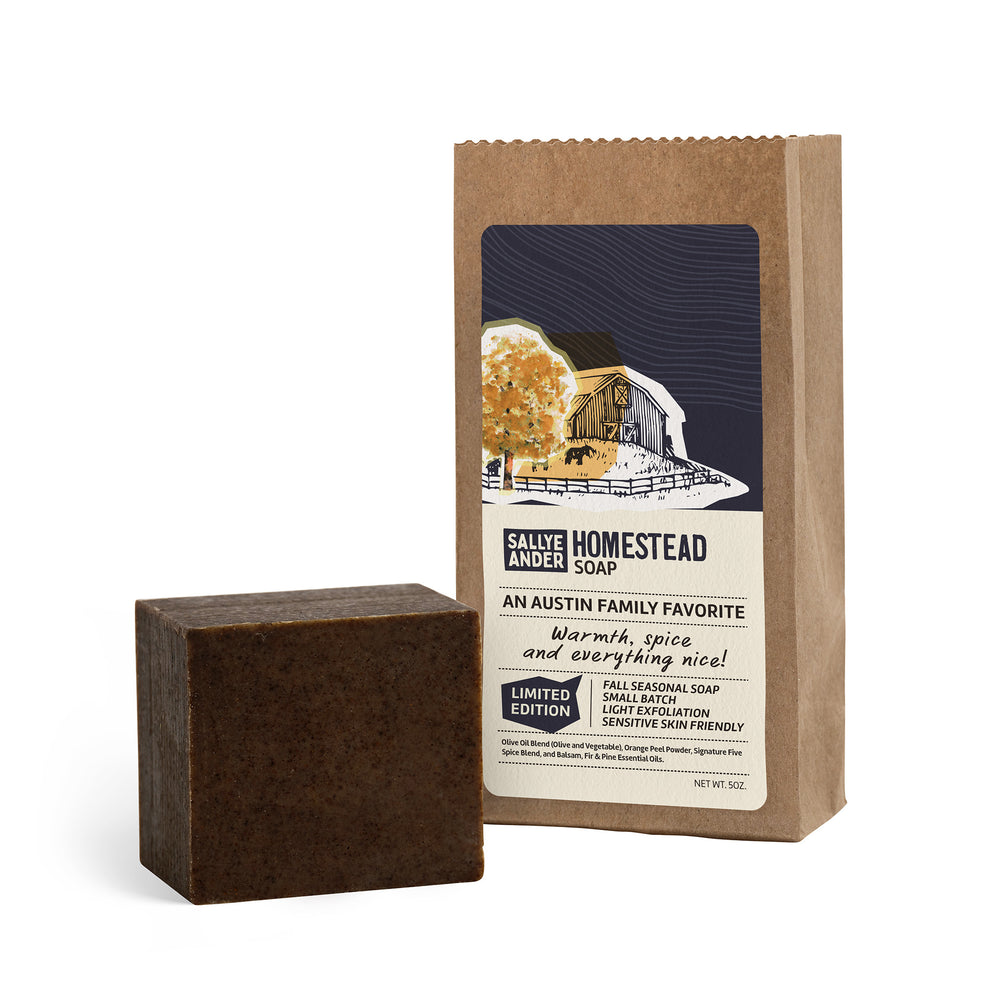 Homestead Essential Soap
$7.80
Key Ingredients
Explore More
Dig deeper through our blog!
You might also like