A powerhouse skincare set that heals and feels like luxury.
This set will make sure your skin is protected (Nourish), moisturized (Black Soap) and on call to soothe and treat skin issues and irritations when they arise (Rescue Me)
Nourish: Nourish and gently restore skin with this unique blend of pressed Orchid Oil, Grapeseed Oil, Cocoa Butter, Shea Butter, Meadowfoam, and Rosa Mosquita Oil. A rich under eye moisturizer for the treatment of puffiness, fine lines, dark circles, and crow's feet. .25 oz
Contains: our butter blend, orchid oil, grape seed oil, meadowfoam and rosa mosqueta oil.
Rescue Me: 
The balm of all balms! Rescue Me is an intensive care balm that soothes, helps to heal, and protects. Enriched with over 21 essential oils and herbs, you have to try it to believe it. Because of its antioxidant, anti-inflammatory, antibacterial and antifungal properties, it may be useful in relieving any or all of the following: acne, eczema, psoriasis, dry skin, sunburns, stretchmarks, bruises, arthritis, cold sore, scars, etc. If you have skin in distress, rescue it with Rescue Me. Glycerin free. 1.75 oz.
Black Soap: 
African Black Soap is traditionally made from the ash of local plants, plantains, cocoa pods, and leaves from palm trees and shea trees. Black Soap has been used for centuries in West Africa, and has now become popular all over the world for its skin-supporting benefits. That's what encouraged us at SallyeAnder to create a soap based on traditional African techniques and ingredients, right here in New York's Hudson River Valley. Our formula uses plant-sourced oils, plant-based purifying charcoal. It benefits all types of skin and makes a multi-purpose bar for your face and hair and the skin on your scalp, hands and body. It's fragrant with cocoa butter and excellent to help skin that has a tendency to break out. If you are looking for a charcoal based skincare solution, you have found it. We pack this gorgeous black soap in its own lovely cotton bag when we make it here in Beacon, New York. Black Soap is a conversation piece, a terrific gift and a great bar for travel, since it means you can leave behind your body wash, shampoo, conditioner and moisturizer. Now you have all of those in one cool bar. For all skin types.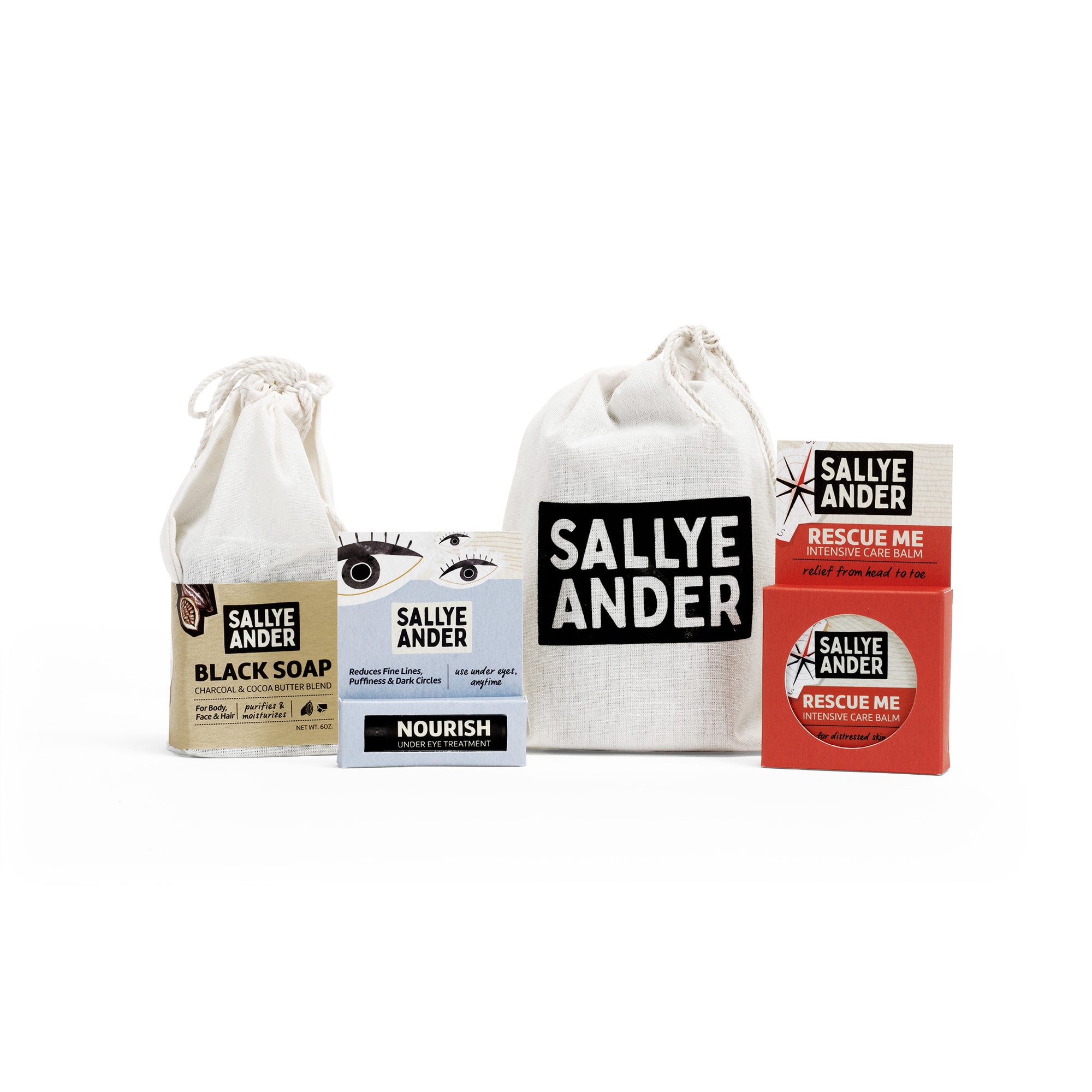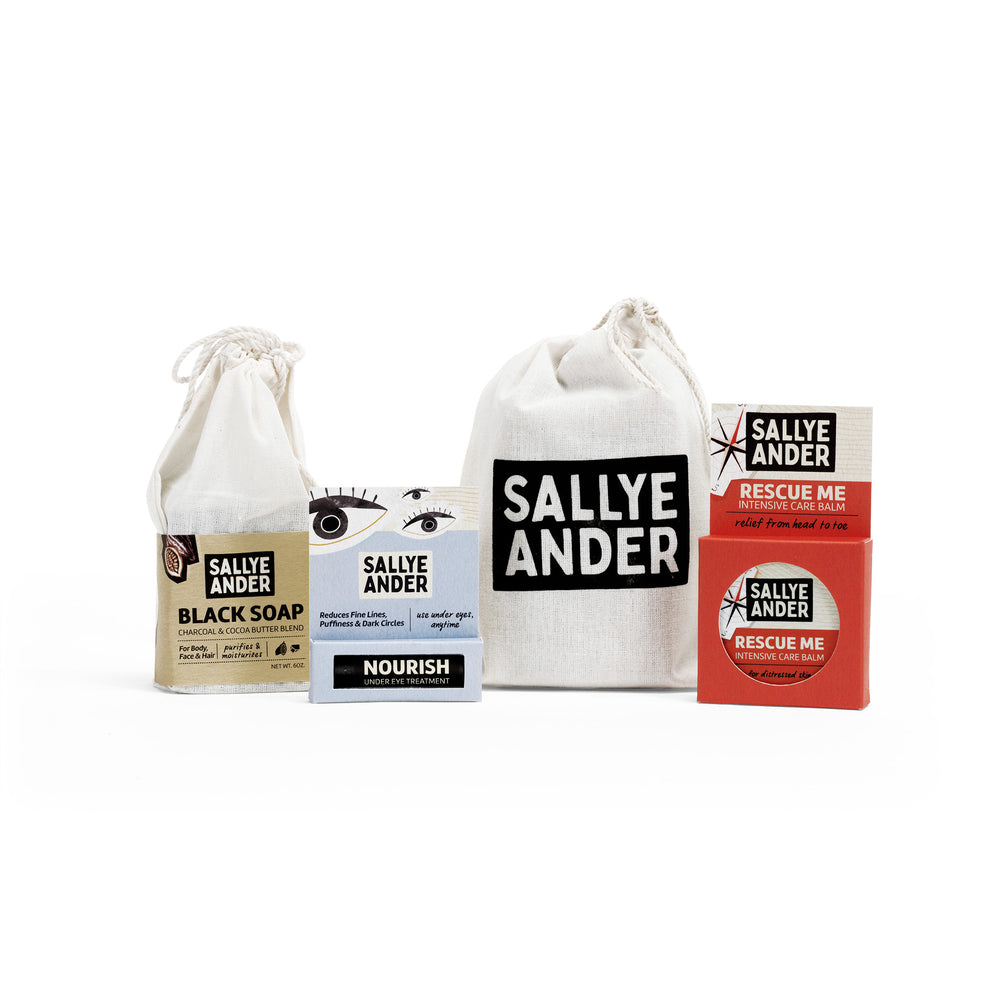 Explore More
Dig deeper through our blog!
You might also like