Apple & Ginger Shampoo Bar
Essential revitalizing shampoo for oily hair and scalp in one delicious bar
When you have oily, lifeless hair, it seems like no matter how often you wash it, it just lies there. The excess oil doesn't give hair's natural body a chance. Trust SallyeAnder to come up with a solution to make dull hair dance and sad hair shine!
Our mild everyday shampoo bar is specially formulated for oily, lifeless hair. Enriched with apple and ginger, it is toning and cleansing to both hair and scalp. Apple pectin helps remove sweat and product buildup on follicle openings for fuller, healthier hair. When paired with ginger, it works to tighten pores and soften scalp while helping to kill bacteria gently and naturally.
By making hair healthy from the roots up, new hair will grow healthier, too. At SallyeAnder we care passionately about the environment. Which is why we're so excited about our shampoo bars. Each one carries enough shampooing to last a couple of months and at the end of it, you have gorgeous hair, and nothing to throw away. It's great for travel. We think you'll agree that this makes perfect sense. Oily Hair and Scalp.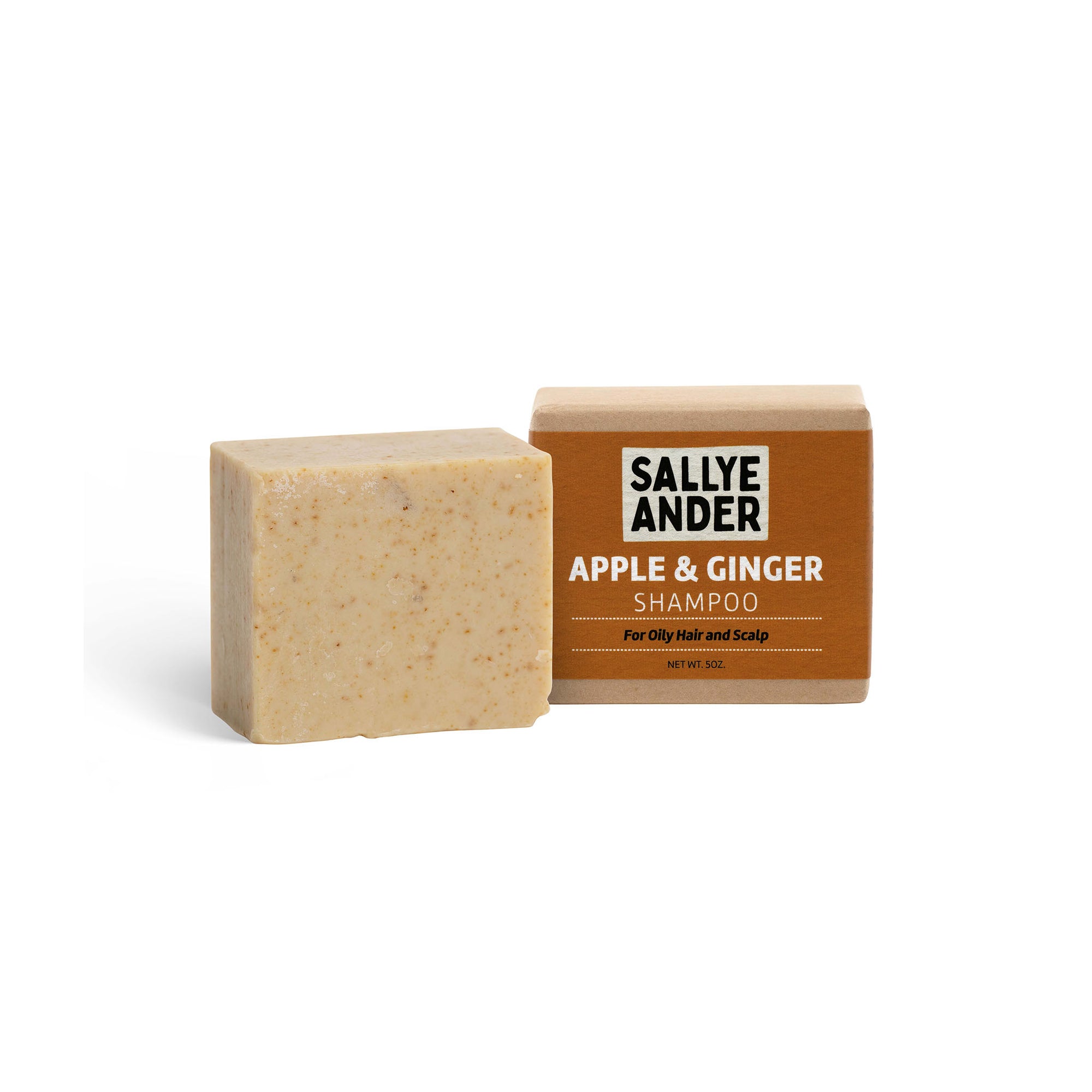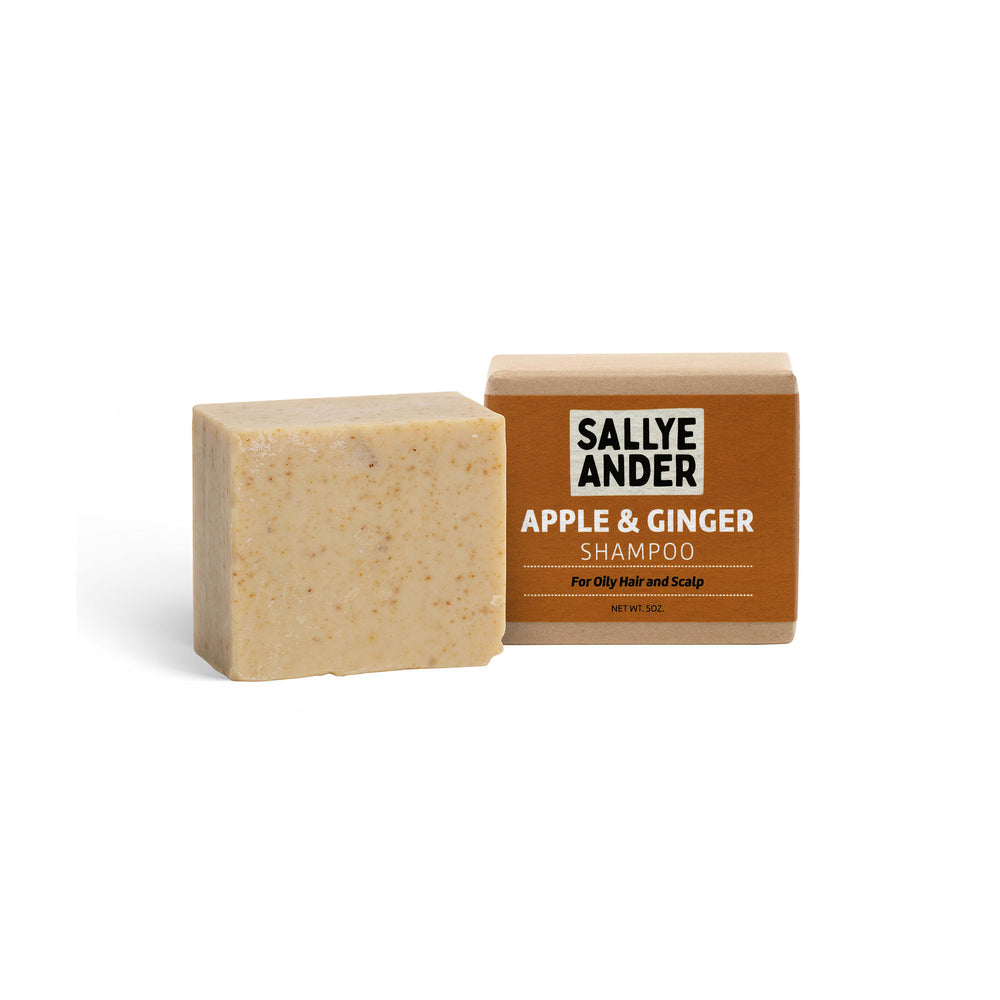 Apple & Ginger Shampoo Bar
$13.00
Key Ingredients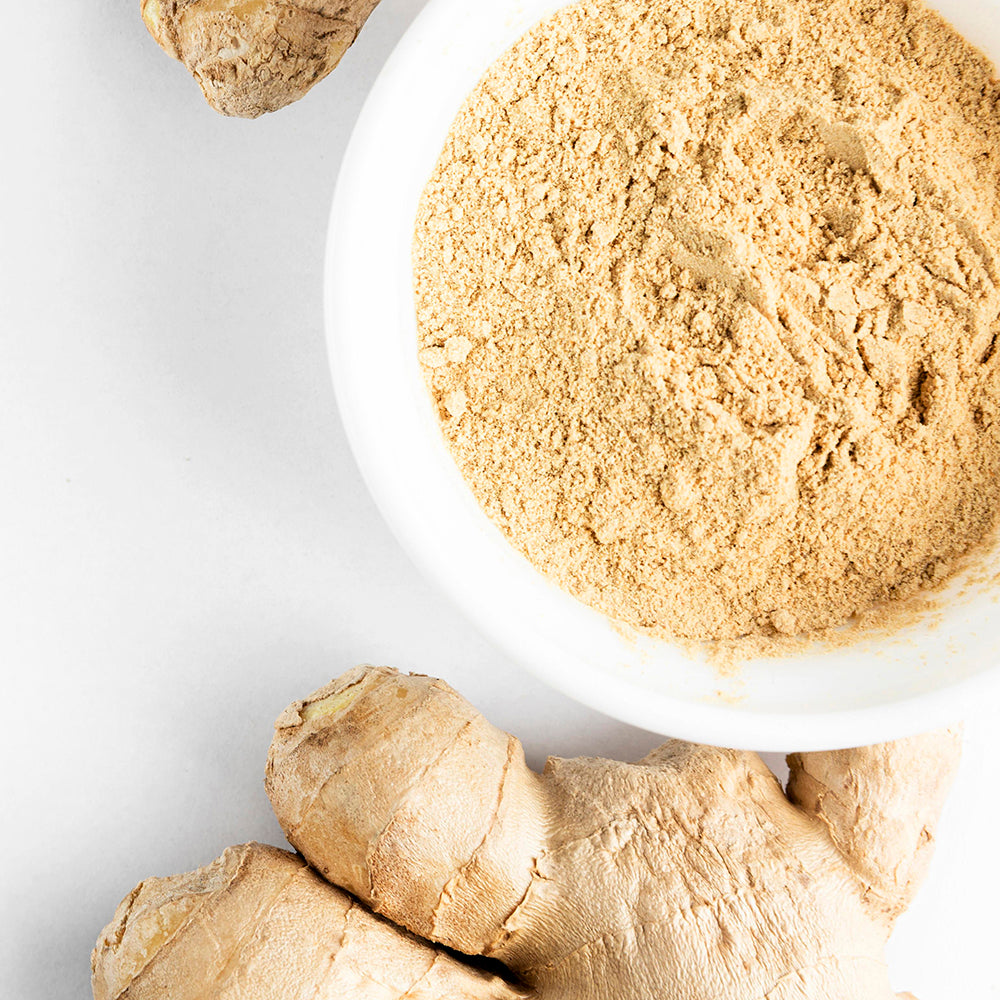 Explore More
Dig deeper through our blog!
You might also like