A beautiful soap that gently cleanses and helps heal acne, psoriasis, and dermatitis
Experience relief for troubled and oily skin with our thoughtfully designed Cedar Soap. Born out of our commitment to addressing skin issues, especially eczema, our soap combines the restorative power of our classic olive oil blend with Cedarwood, Vetiver, Balsam Essential Oils
This unique synergy offers a potent solution as Cedarwood and Balsam are recognized for their healing benefits against psoriasis, acne, and dermatitis.
Swirled with gold and red, Turmeric and Carrot Oil, our Cedar Soap carries a distinctive appearance and a captivating sweet woodsy aroma. Unlike mass-produced commercial soaps, our formula preserves skin moisture while providing a gentle cleanse. Immerse yourself in the luxurious lather, leaving your skin noticeably smoother and less irritated after every use. Experience the harmony of soothing, cleansing, and healing qualities in each bar, a testament to our dedication to skincare wellness.
Always long-lasting, always sensitive skin friendly.
5 Ounces.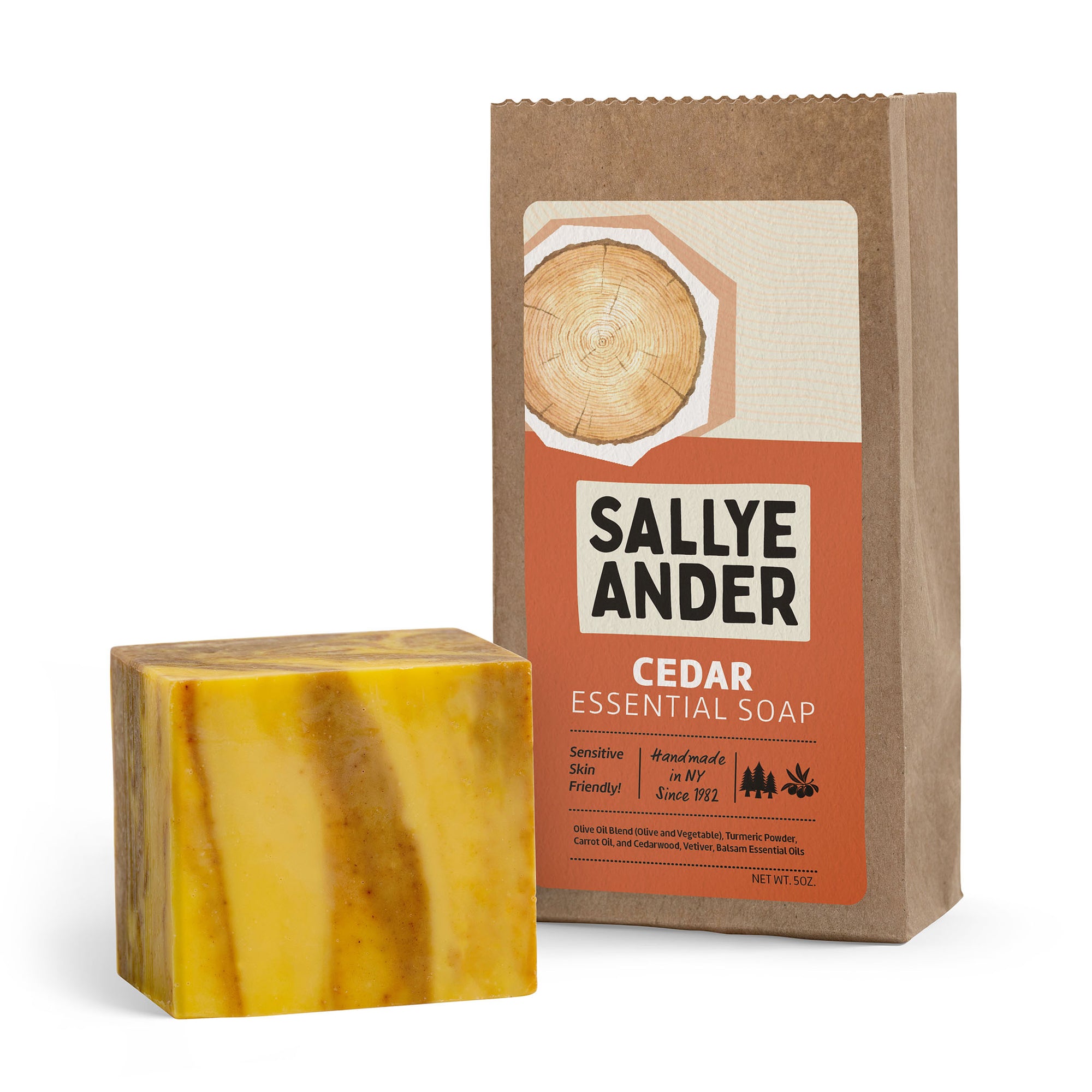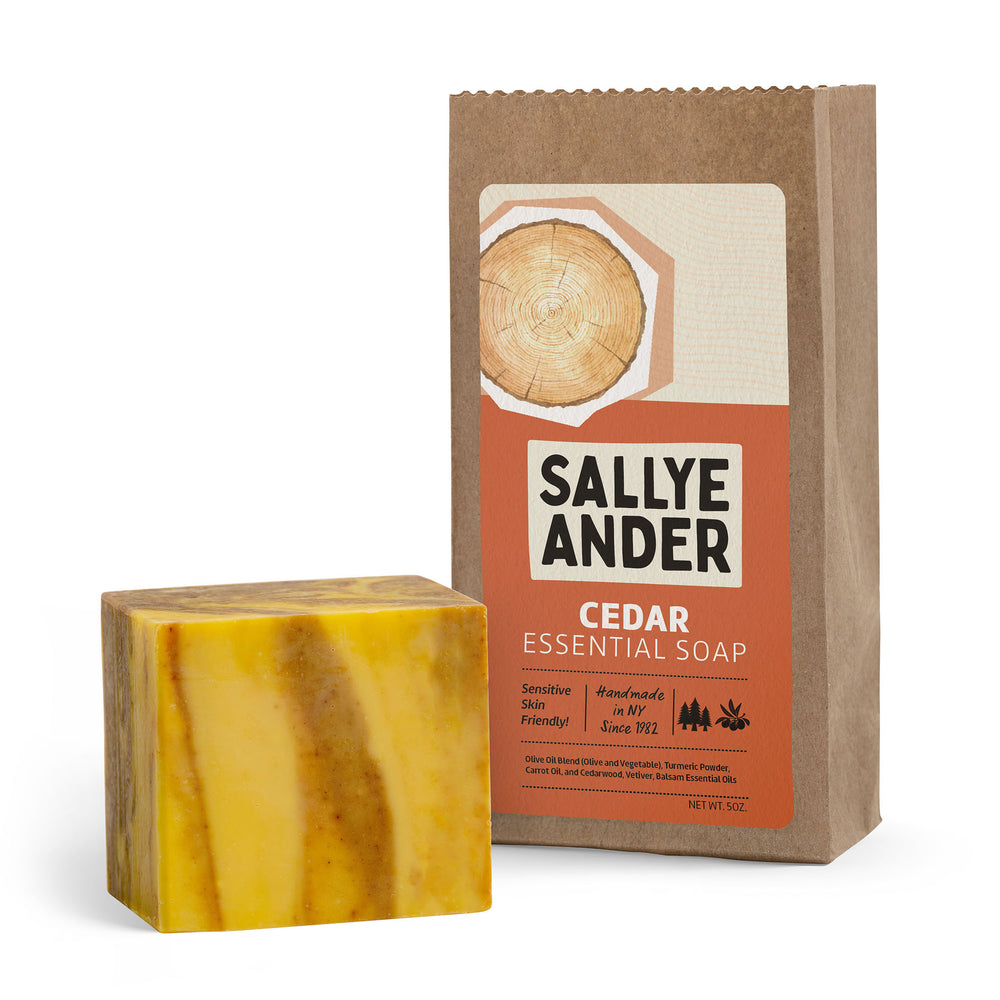 Key Ingredients
Explore More
Dig deeper through our blog!
You might also like