The mildly astringent balsam blends with calming vetiver to relieve skin stress and acne
Combat acne's stubborn grasp on your skin through the perfect fusion of nature's astringent, balsam, balancing clary sage, and the tranquil essence of vetiver. By reducing excess oil accumulation and harnessing the calming, antiseptic prowess of vetiver, along with sage's rich antioxidant, antifungal, and antiseptic properties, our Evergreen soap emerges as your ultimate acne-fighting companion.
Infused with the richness of frankincense powder and activated charcoal, our Evergreen soap goes beyond traditional remedies. Frankincense's healing and renewing qualities and activated charcoal's deep cleansing capabilities join forces, working tirelessly to unclog pores and combat impurities that trigger acne.
Inspired by the Austin family's Adirondack mountain life, Evergreen soap captures the essence of a forest's symphony – the rustling leaves, the aromatic trees, and the gentle sunlight filtering through. Just like the Japanese practice of "forest bathing," this immersive experience soothes stress and rekindles deep tranquility. Elevate your shower or bath routine with our Evergreen soap, embracing the serenity of a woodland retreat while bidding farewell to acne-induced worries.
Always long-lasting, always sensitive skin friendly.
5 Ounces.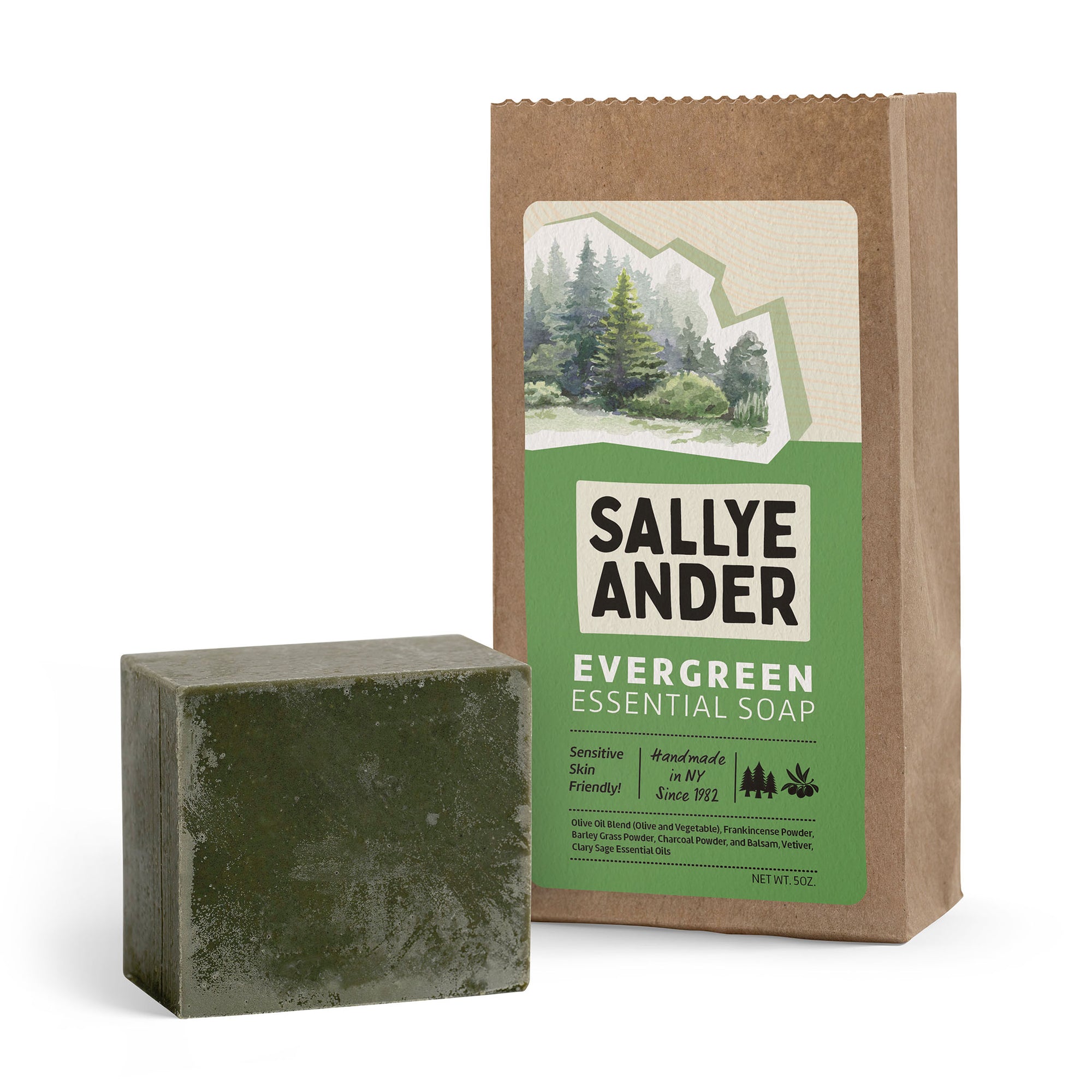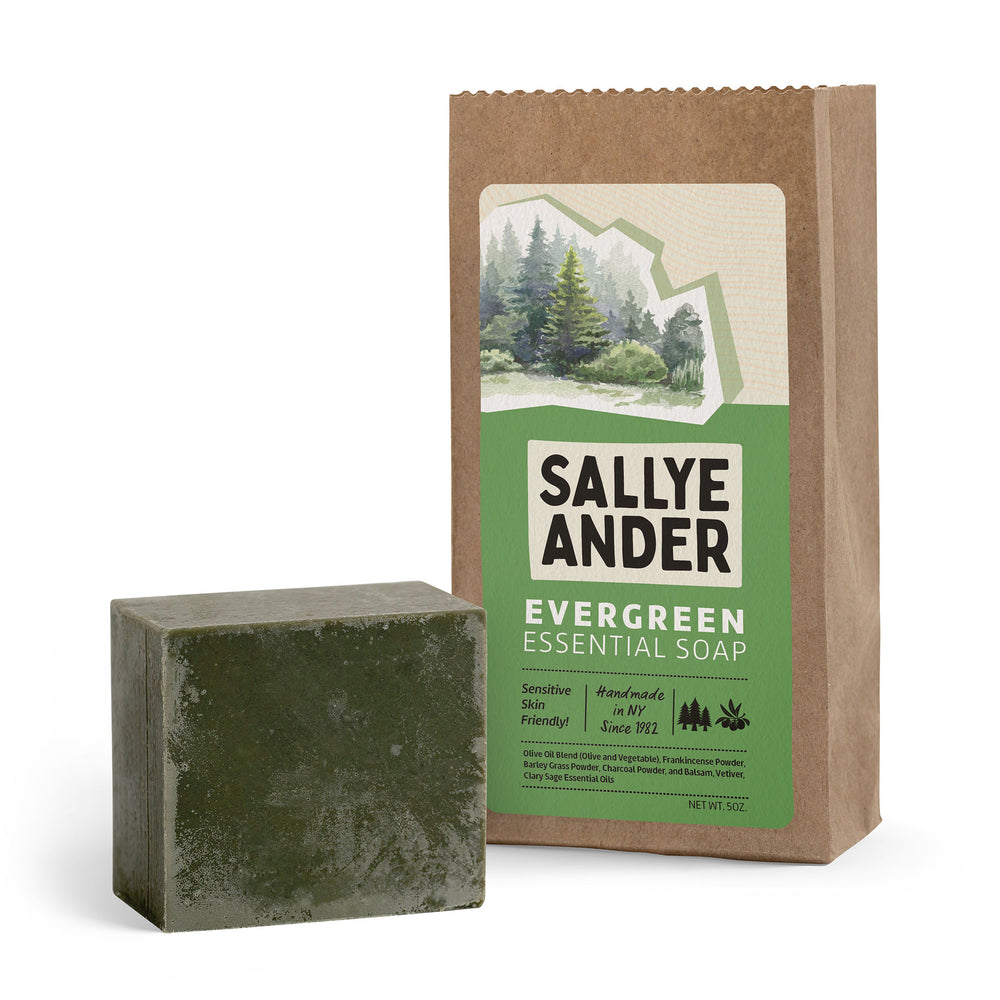 Key Ingredients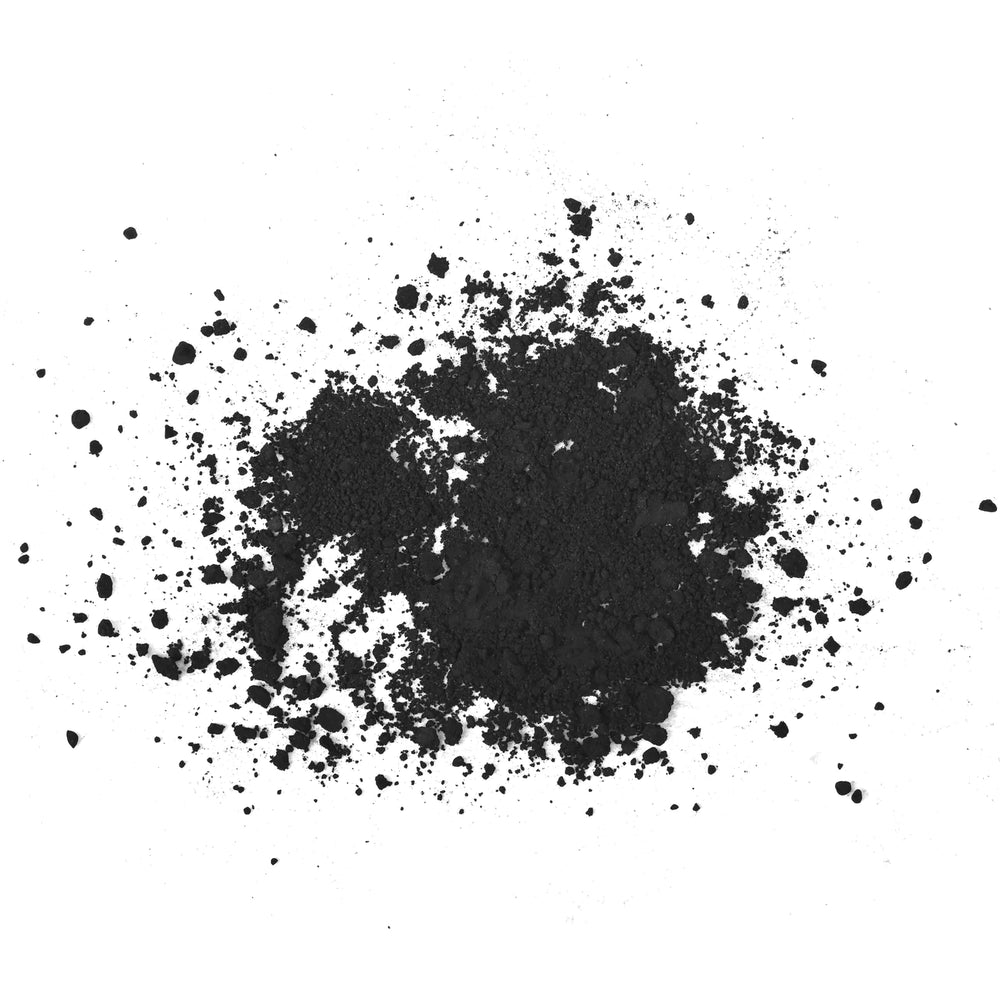 Explore More
Dig deeper through our blog!
You might also like