Emerald Clay Mask & Scrub
Draws out impurities, tones and tightens pores. Makes normal or dry skin feel brighter and smoother.
Unlike the Emerald City in the land of Oz, this mask is the REAL DEAL! French Green Clay absorbs and removes the impurities found in skin. This transformation also tightens pores and gives skin a firm feeling- TONED and FRESH! The perfect mask for sensitive mature dry skin. You will instantly feel uplifted and re-energized.

Simply put, clay masks have numerous benefits. Clay removes toxins. Used as a topical mask, it pulls toxins out of the skin. It also oxygenates skin cells, which has the result of revitalizing tired, dry or mature complexions. And if you have the occasional clogged pores, it will unclog it naturally.

Our Emerald Clay Mask and Scrub are packed with a delicious array of essential oils, green tea powder, vitamin C and so much more. It is the perfect kind of deep cleanse for all skin types. But especially dry or mature sensitive skin.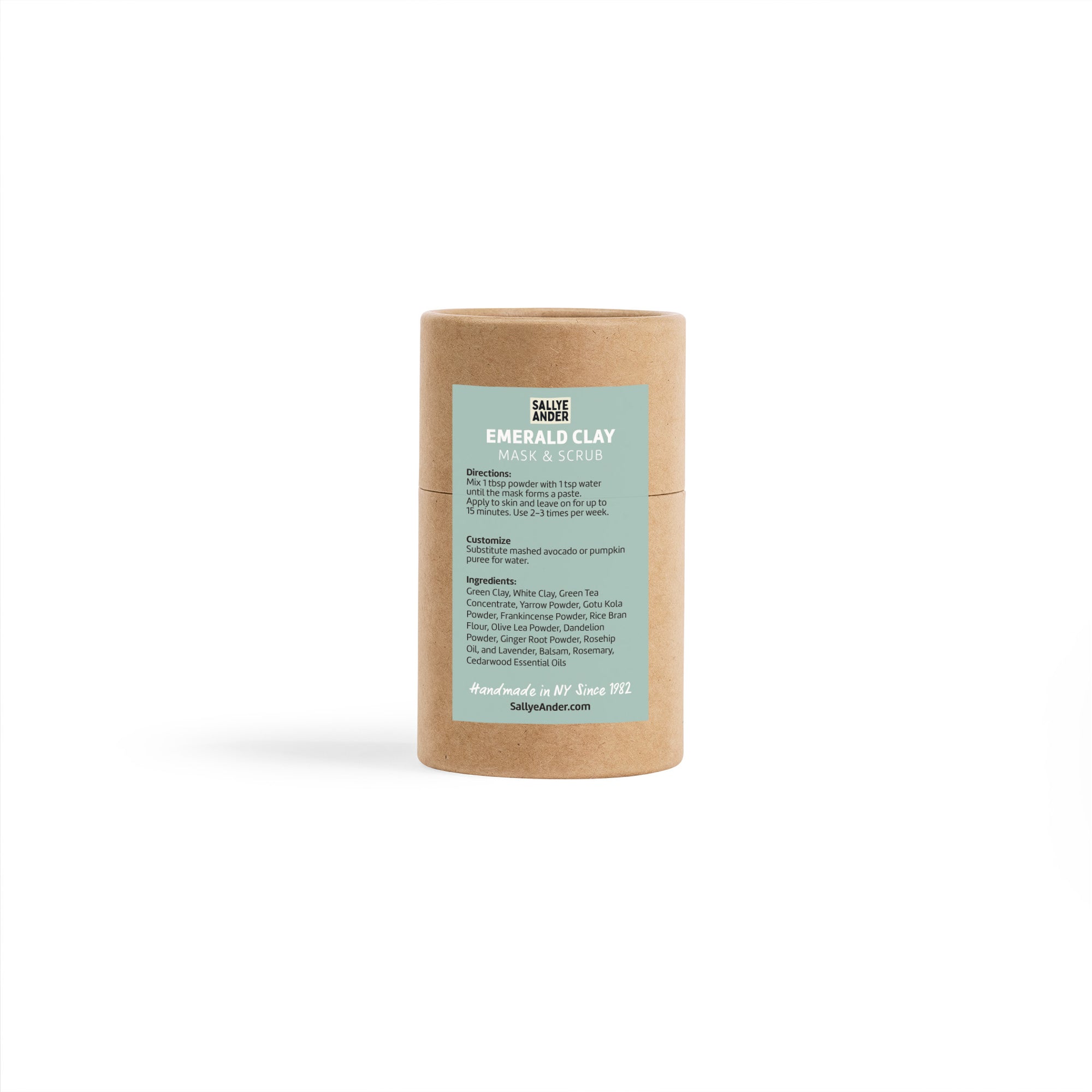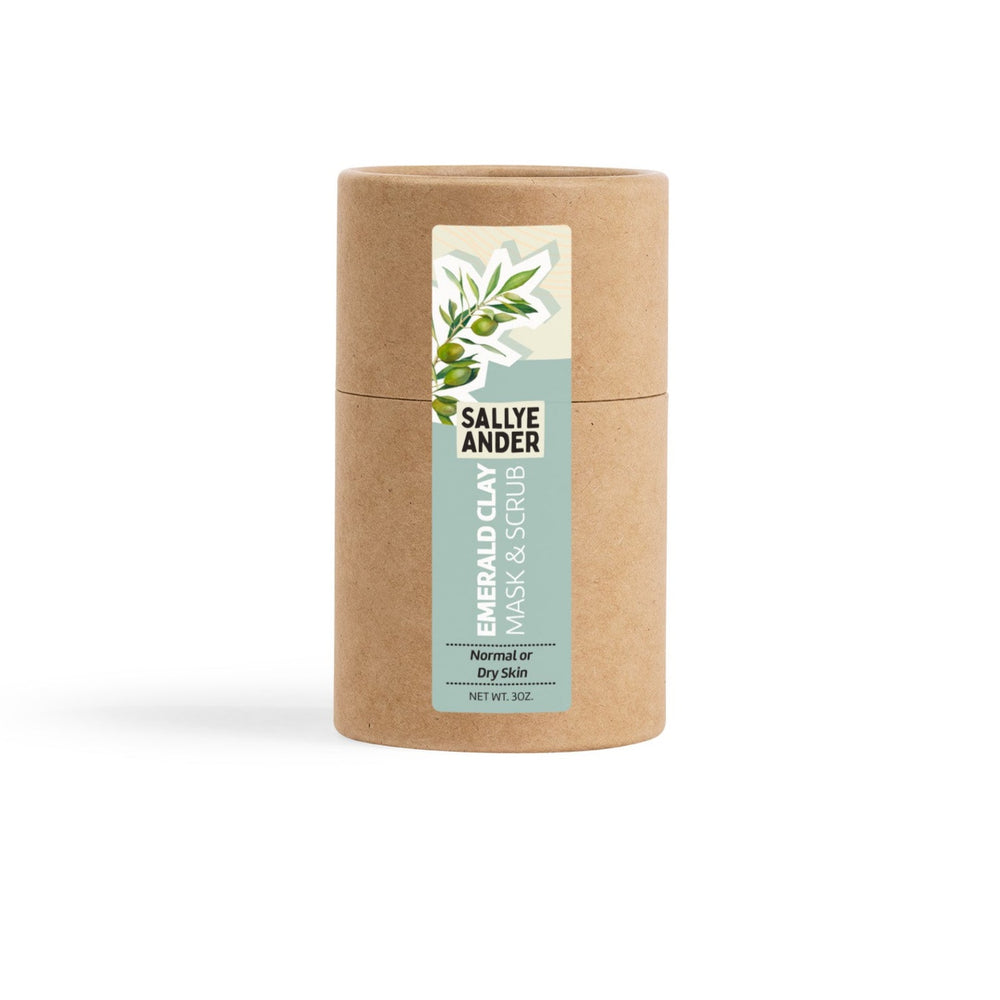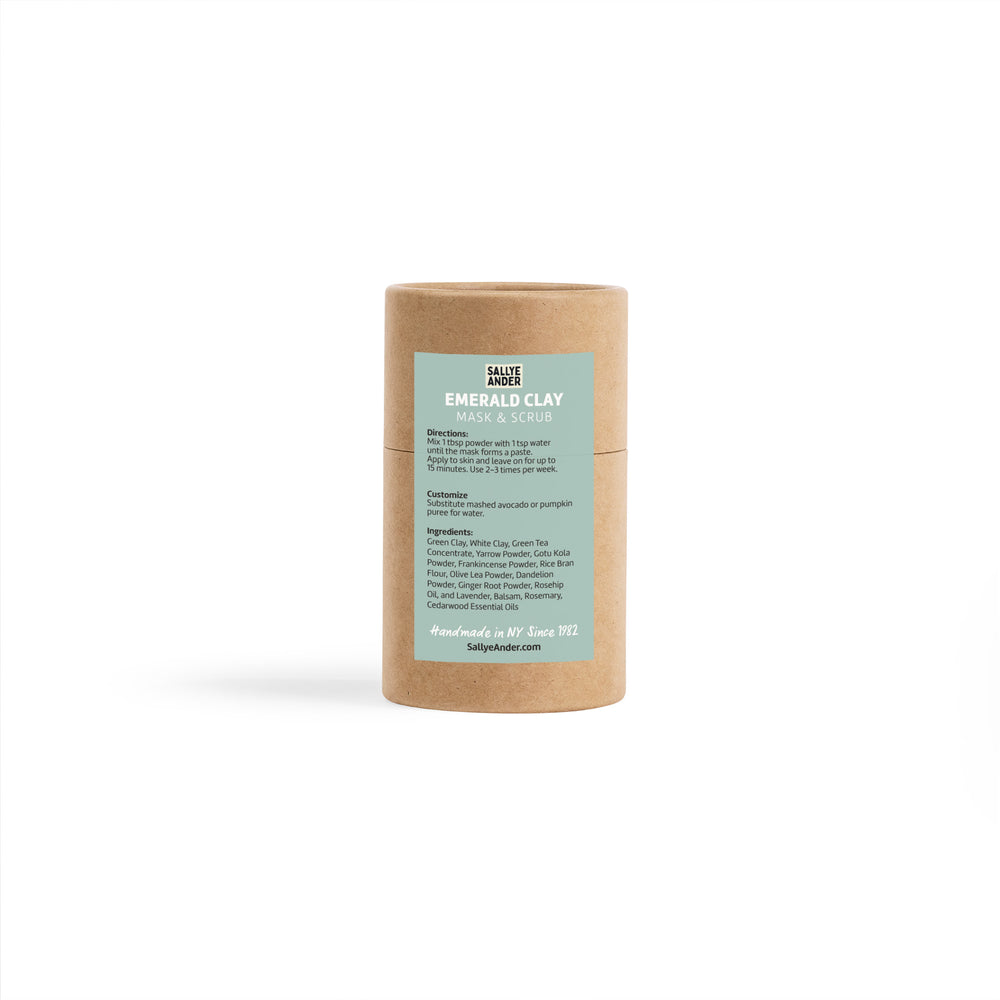 Emerald Clay Mask & Scrub
$7.00
Key Ingredients
Explore More
Dig deeper through our blog!