Lavender Daily Body Therapy Cream
Settle the senses and help calm redness and irritation with our sweetly scented lavender.
When you use Sallye Ander soaps, your need for a body cream to keep your skin moisturized after bathing can become obsolete, but sometimes, in the cooler, dryer months, a little extra love for your skin is just what you desire. And we understand the deep-seated ritual of "moisturizing" post-shower or bath. Consider our Daily Body Therapy Creams a delightful bonus!


Made with pure essential oils in a moisturizing base of shea, cocoa, and cupuacu butters, and NY State Beeswax, our daily therapy body creams support your skin's health and vitality.

Cupuacu butter is considered a "super-moisturizer" and improves skin elasticity. Beeswax locks in that moisture. Lavender Essential Oil soothes irritated skin and helps with acne breakouts and blotchy skin. Balsam Essential Oil has anti-bacterial properties and increases blood circulation to the skin which helps with blemishes and cell-regeneration.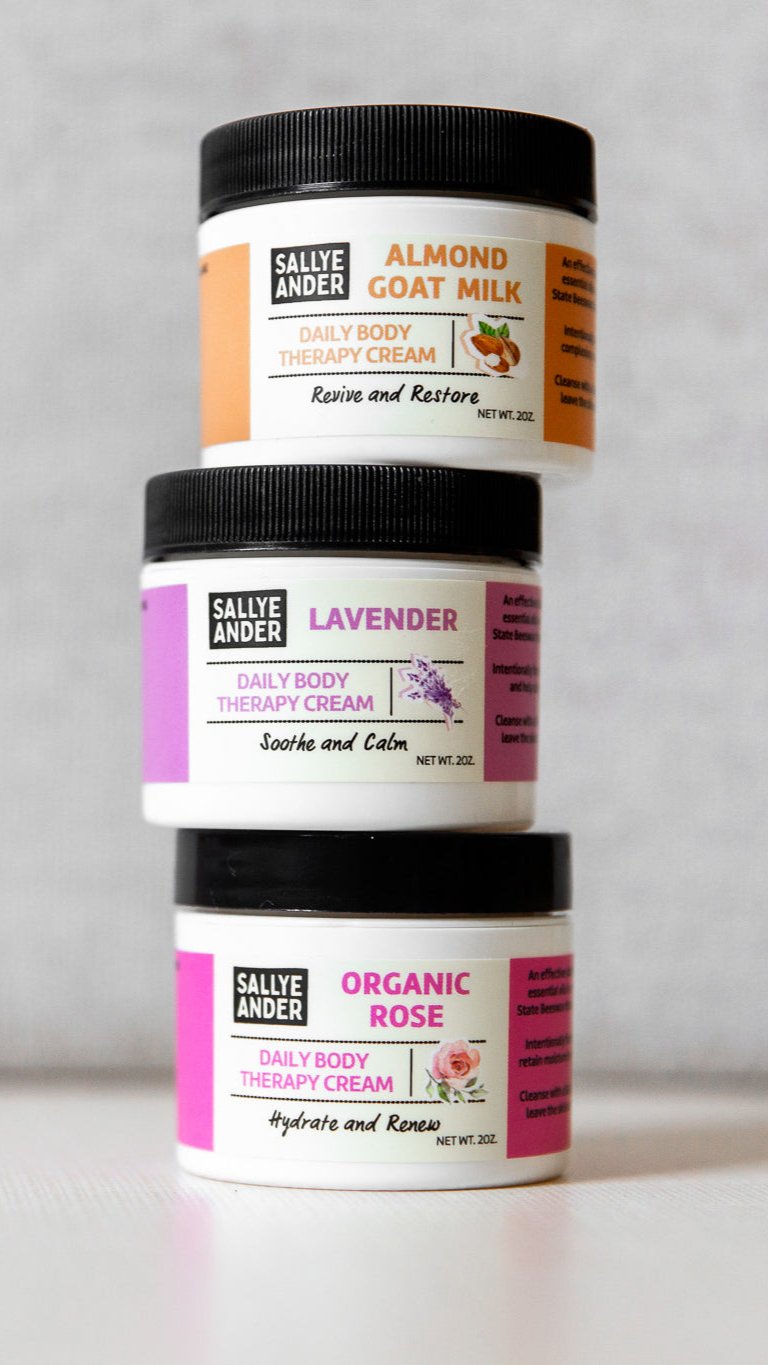 Lavender Daily Body Therapy Cream
$15.00
Explore More
Dig deeper through our blog!
You might also like