Let natural antioxidants nourish and safeguard your skin, while the essence of rosemary enhances memory and focus.
Discover the age-old secret behind rosemary's memory-boosting properties – even Shakespeare recognized its power! As seen in Hamlet, "There's rosemary, that's for remembering." At SallyeAnder, we've captured this herbal wisdom in our humble Rosemary Soap, offering you a truly memorable shower or bath experience.
Crafted with care, our Rosemary Soap combines the invigorating scents of rosemary and balsam essential oils, enveloping your senses and soothing sensitive skin with their abundant natural antioxidants. With its inherent antiseptic qualities, rosemary can safeguard your skin cells from potential sun damage, leaving you feeling refreshed and protected.
Tracing back to ancient civilizations like Greece and Rome, rosemary has long been renowned for its ability to enhance memory and cognitive function. Contemporary studies now support this traditional belief, suggesting that rosemary may aid in improved thinking, concentration, and memory.
Unlock the full potential of rosemary effortlessly with our Rosemary Soap's essential oil formulation – a safe and convenient way to harness the many benefits of this remarkable herb. Experience its wonders even if you have sensitive skin, as our soap is carefully crafted to cater to your needs.
Always long-lasting, always sensitive skin friendly.
5 Ounces.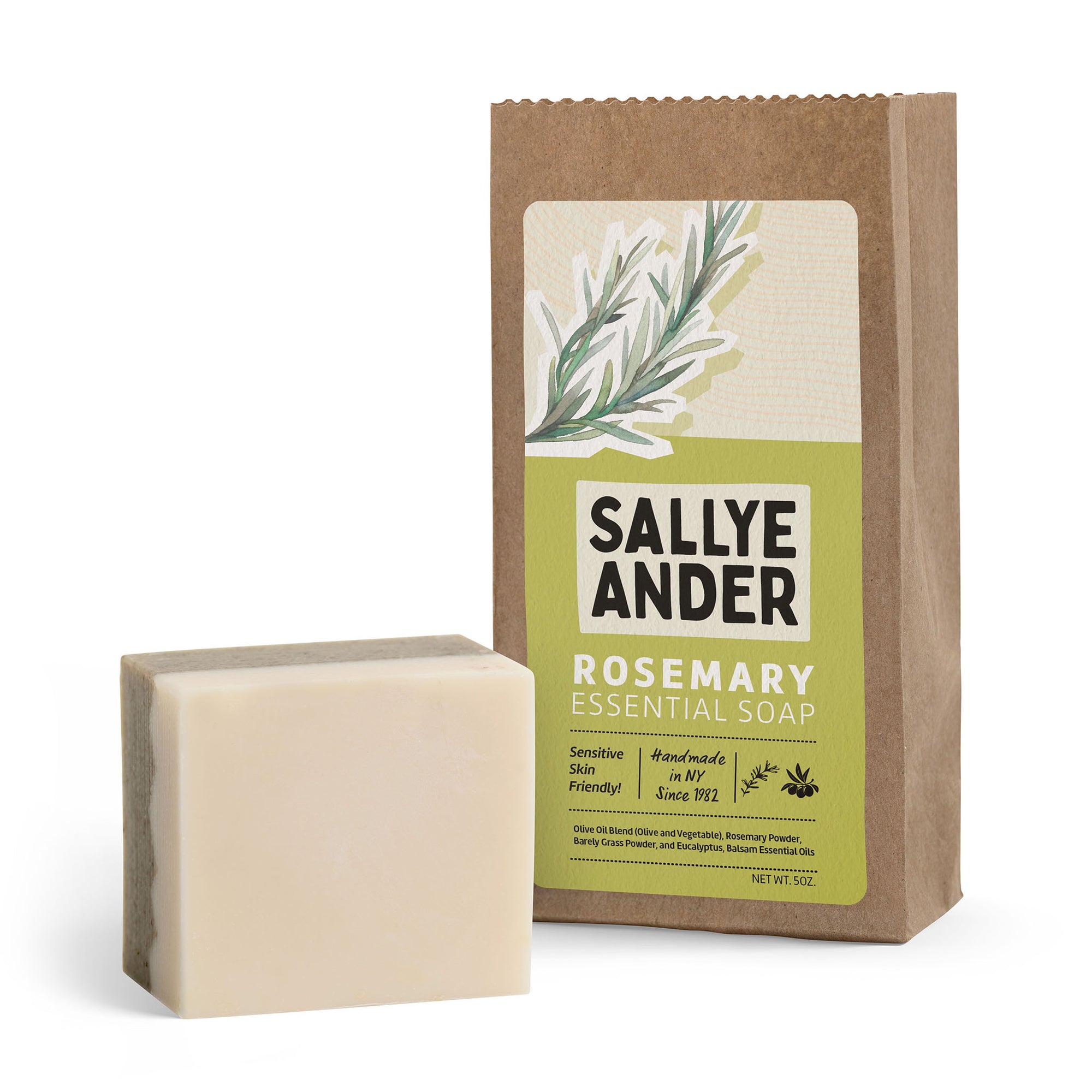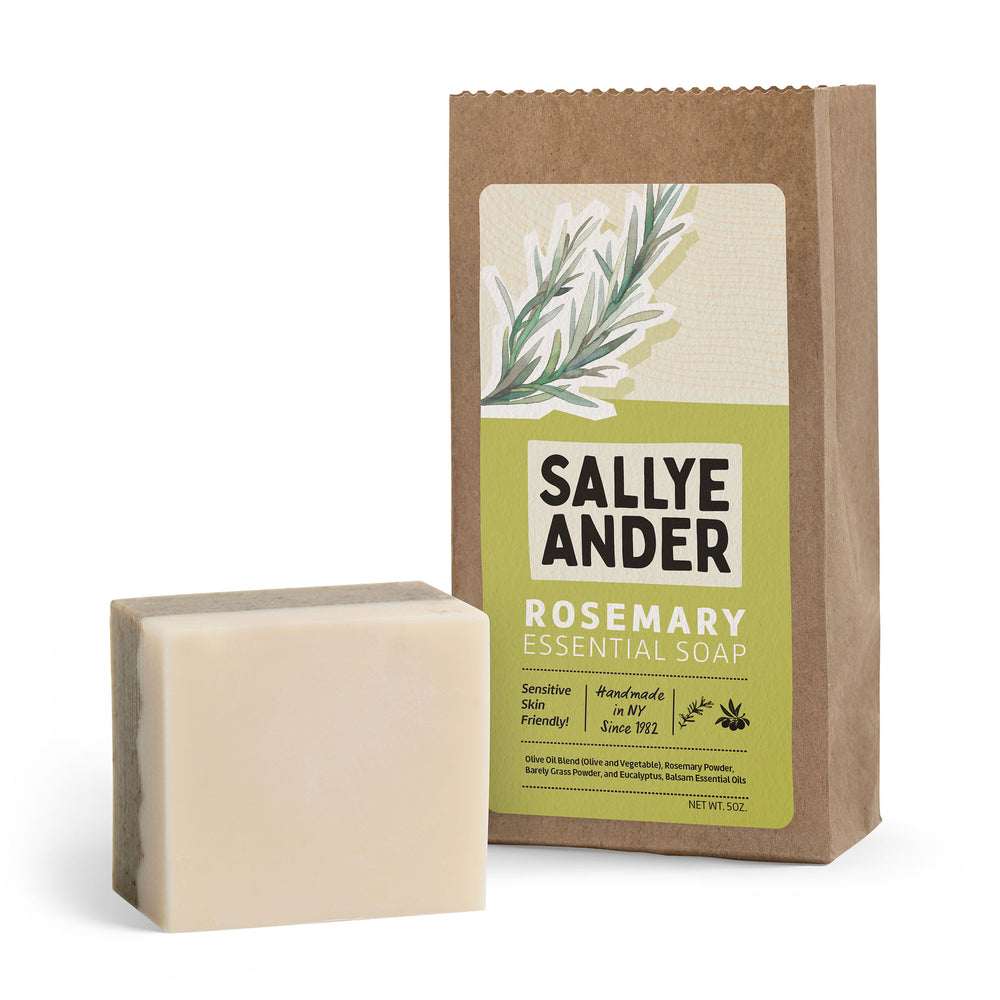 Key Ingredients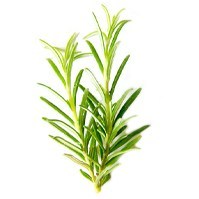 Explore More
Dig deeper through our blog!
You might also like