SallyeAnder's Pure Mild Baby Soap
Lovingly made for tender skin: simply the best bar for your baby.
Babies love bath time, especially when their soap is SallyeAnder's Pure Mild Baby Soap. It's 100% hypoallergenic, using no coconut or palm oil. We know a lot about safely bathing babies, in fact, that's what caused Gary and Karen Austin to found the company. Their son, Aaron, had eczema at an early age. His condition was only made worse by using soap from the grocery store.
The Austins discovered that even soaps that say they are designed for babies may still use the same harsh ingredients used for all their soaps. Having made a soap that healed their son's eczema and using all their decades of soap knowledge and experience, they designed the perfect bar for your baby's tender skin. Starting with olive oil they made a pure Castile soap, adding cocoa butter, aloe, and delicate essential oils – tangerine, rose, balsam and lavender.  We are proud to offer a baby soap that is an honest expression of our soap making philosophy: pure, simple and mild. For sensitive, tender skin.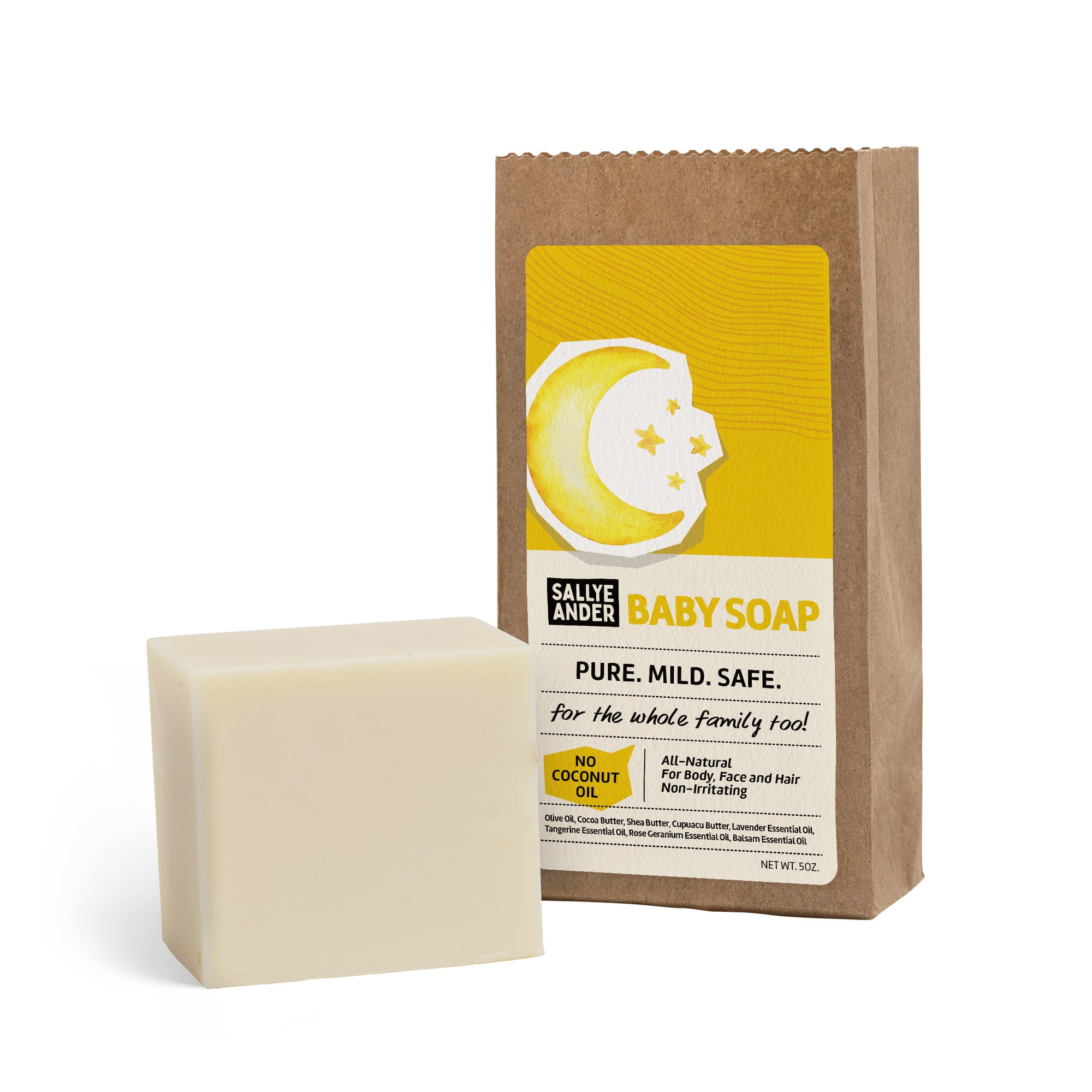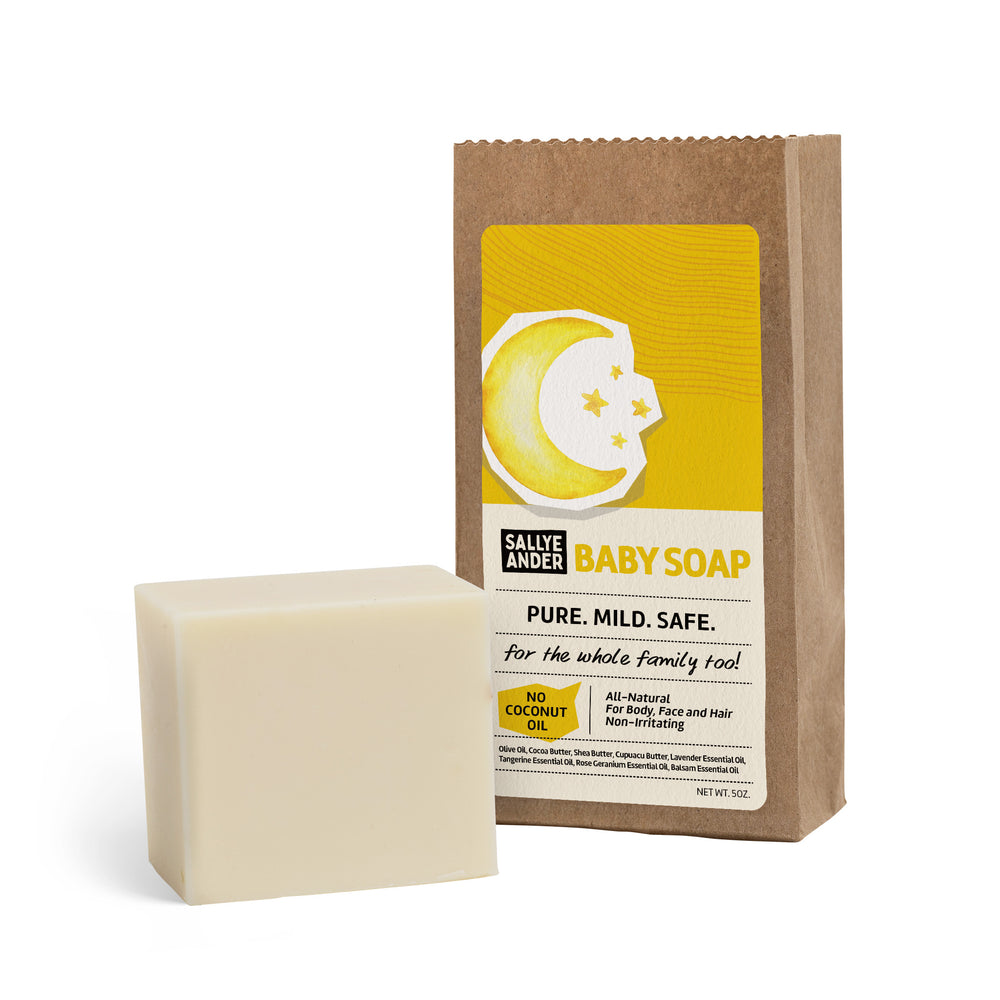 SallyeAnder's Pure Mild Baby Soap
$9.25
Explore More
Dig deeper through our blog!
You might also like