Let your skin savor our Green Tea Soap: a favorite for over 30 years!
Founder Gary Austin, being a fan of good green tea, wondered how to bring its goodness into a bar of soap.
His  recipe includes freshly ground Young Hyson Green Tea mixed with brown rice flour for a satisfying gently exfoliating soap. He added his classic olive oil blend and a delightful mix of Jasmine, Citrus, Spearmint, and Patchouli essential oils for a soap that not only smells amazing but also packs power for your skin.
Jasmine, known for its sweet floral scent, soothes and rejuvenates the skin, leaving it feeling refreshed. Citrus oils like Orange and Lemon brighten the complexion and promote a radiant glow. Spearmint has cooling properties that can calm irritated skin. And Patchouli, with its earthy aroma, helps to nourish and balance the skin, providing a  healthy appearance.
This soap was one of our first creations and remains a fan favorite due to its long-lasting fragrance and skin-nourishing properties. It's perfect for sensitive skin too, offering a comfortable, refreshed feel.

Always long-lasting, always sensitive skin friendly.
5 Ounces.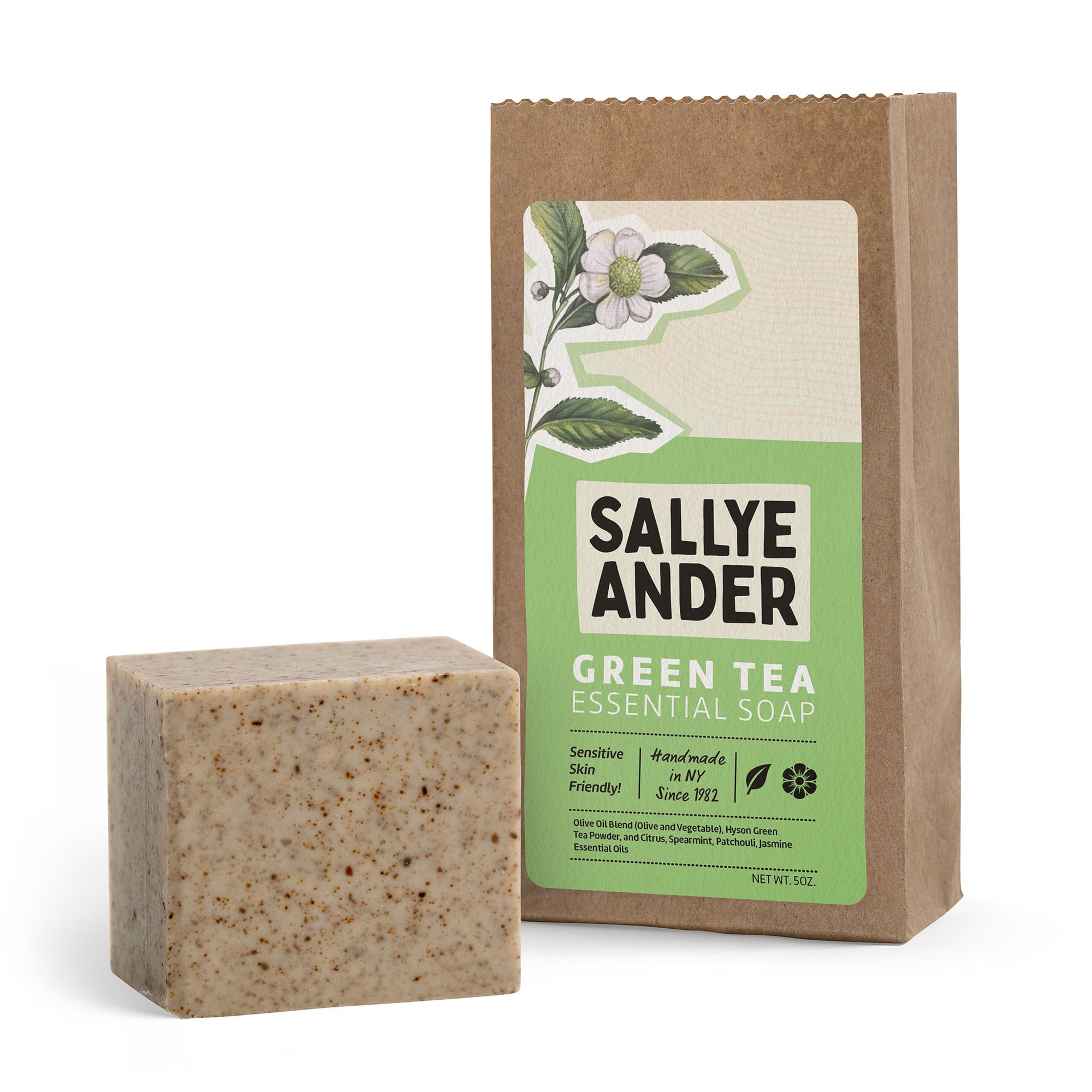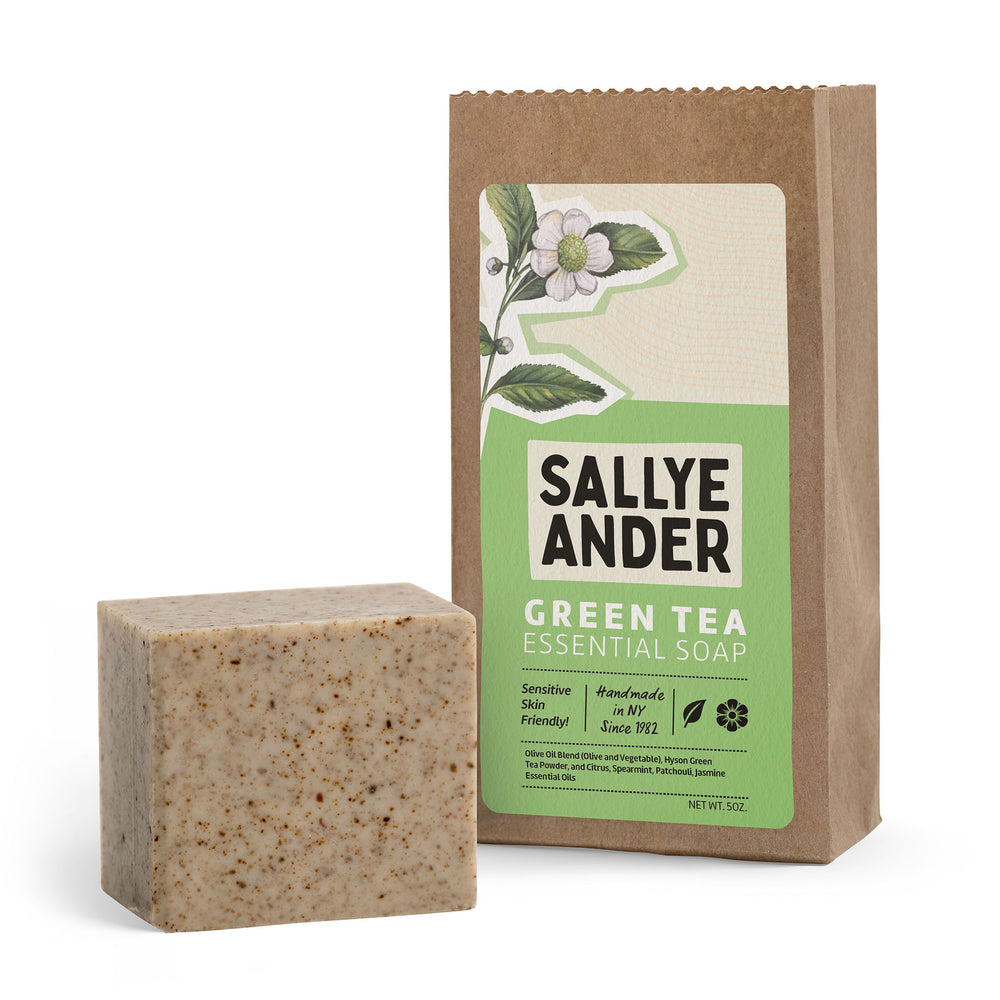 Key Ingredients
Explore More
Dig deeper through our blog!
You might also like